Fort Bend County $712.6M mobility bond to invest in Katy-area transportation projects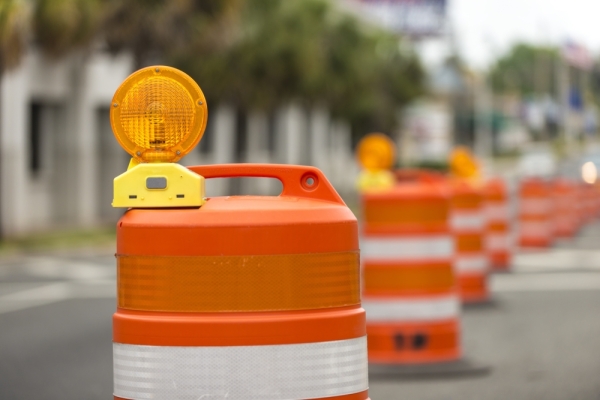 By: Daniel Weeks - Community Impact
Katy area residents could see one of the largest county investments in local transportation projects, including the widening and reconstruction of major thoroughfares, should the county's mobility bond pass Nov. 7.
On Aug. 8, Fort Bend County commissioners voted to call the largest bond referendum in the county's history. The bond with a $712.6 million mobility proposition and a $153 million parks and facilities proposition will appear on ballots.
The details
Precinct 4 Commissioner Dexter McCoy said the bond's historic size is reflective of the county's rapid growth. The U.S. Census Bureau's annual Population Estimates Program data shows the county had a population of over 889,000 last year, with County Judge KP George projecting the county will hit 1 million in the next few years.
"Our needs are much greater than they've ever been before," said McCoy, who represents the central and southern Fort Bend County area. "In the past, the county had a position that all we do is maintain roadways, we don't build new ones. That shifted over the last two decades."
Precinct 1—which encompasses the Katy and Fulshear areas—will receive $137.5 million should the bond pass this November. This is $82 million more than it received in the 2017 voter-approved bond.
County documents show $45 million would go toward local mobility projects from past voter-approved bonds. McCoy said the past projects need additional funding due to increases in construction cost, among other factors.
"There are things that we did design and right-of-way acquisition for that now we need construction funds for," McCoy said.
Some of the projects that will appear in the bond package include:
Widening Pin Oak Road to six lanes for $3.96 million
Funding various Grand Parkway frontage road projects for $20 million
Upgrading Pool Hill Road to a concrete half-boulevard in three different segments for a total of $14.85 million
By the numbers
The $712.6 million mobility package is the largest in the county's history but will have no impact on the county's debt service tax rate, McCoy said.
The bond will bring:
0% tax rate increase
Funding for previously approved mobility projects
An additional $85 million more toward Sugar Land- and Missouri City-area projects compared to previous bond
Many projects on the list will be only partially funded by the bond. The rest will come from matching funds from local entities, such as the city of Katy or Fulshear, or future action from the county.