Empowering Katy, Texas: Tajana Surlan's Texas Interests Real Estate Advisory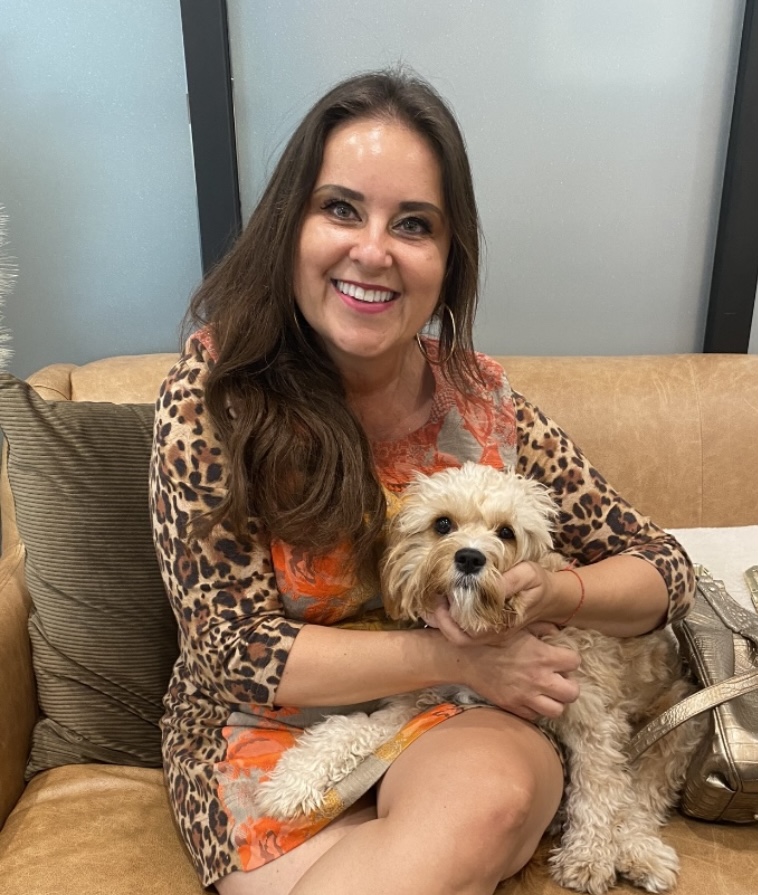 9 Oct 2023
Member Feature
In the bustling heart of Katy, Texas Interests Real Estate Advisory has carved a remarkable niche in the fiercely competitive real estate market. Owned by the dynamic and resourceful Tajana Surlan, Texas Interests Real Estate Advisory stands out by blending a growing depth of expertise with invaluable relationships built over the years. This minority women-owned business (MWBE) and a proud member of the Katy Area Economic Development Council is a shining example of entrepreneurial success and commitment to delivering outstanding real estate services to clients with diverse needs, spanning investment, land, and commercial properties.
A Legacy of Excellence
Tajana Surlan, the driving force behind Texas Interests Real Estate Advisory, has led the way by establishing a profound legacy of excellence in real estate. She believes in setting herself apart through a relentless pursuit of expertise and an extensive network of trusted professionals. When asked about the secret behind her success, Surlan says, "We specialize in bringing the best service to our clients for what they need. Whether it is searching for investment land or value-added real estate, development opportunities, or commercial assets, we have our clients covered. Clients praise us for being driven to excellence and determined to provide the results they engage us for. Clients often give us accolades such as professional, passionate, and enthusiastic. We always negotiate the best price and deal terms for our client's benefit."
Enriching Katy's Landscape
The Economic Development Council (EDC) understands the pivotal role of associate members in fostering economic growth. Texas Interests Real Estate has actively contributed to Katy's development by focusing on one of Surlan's latest projects - the pre-development of a phenomenal 127-acre commercial land tract in downtown Fulshear. Over the last three years, the team has tirelessly worked with planners, engineers, city officials, county officials, and the Katy Economic Development Council to promote the property locally and nationally. Their unwavering commitment has set the stage for a win-win solution that promises to benefit both the sellers and the Fulshear community for generations. Surlan proudly exclaims, "The interest we have garnered for the project by networking, marketing, and showcasing the property at the International Council of Shopping Centers and amongst the Houston and national development community has been nothing short of stellar. We look forward to ushering the project to a successful closing and watching the positive transformation for the Fulshear-Katy area and Fort Bend County. It has been amazing collaborating with such stellar sellers, the City of Fulshear, and the development community."
Personalized Success Stories
Texas Interests Real Estate's personalized approach has profoundly impacted countless clients seeking assistance with investment, land, or commercial real estate transactions. William Standifird, CEO of Intelligent Wellhead Services, attests this by saying, "Tajana is a highly motivated, well-informed, and professional real estate practitioner. She invested the time to understand our business requirements in detail and identified a group of high-quality properties for consideration. One of the properties was outstanding and, in fact, 'off the market,' but due to her deep local relationships, she could align the owner with our organization and ultimately secure a commercial relationship advantageous to both the buyer and owner."
Lance Ramesh, Senior VP of Commercial Banking at Citizens State Bank, also commends Surlan's dedication and competence. He notes, "On two very recent transactions that we closed, her buyers had instant equity as she could negotiate purchase prices well below the appraised value; this is unheard of in today's inflated market. She is always available and is always smiling. Her energy is infectious, and her work ethic is unmatched. She knows everyone, and she gets it done!"
Surlan's personal touch extends beyond business transactions. She shared a compelling example of helping a client transform a two-acre tract into a fully occupied and cash-flowing Tiny House village, breathing new life into a community. "In the process, we provided housing to six families, turned an eyesore RV park into a beautiful residential community with peacocks, chickens, ducks, and cows, and the client still has 25 acres of land," she proudly adds.
In the thriving Katy community, Tajana Surlan and Texas Interests Real Estate Advisory serve as a beacon of excellence in the real estate industry. Their unwavering commitment to their clients and dedication to fostering local economic growth has made them valuable to the Katy EDC and the region. Tajana Surlan's inspiring journey and the success of her woman-owned business exemplify the power of expertise, collaboration, and personalized service in real estate.