Houston Community College eyes fall 2020 construction start date for new Katy campus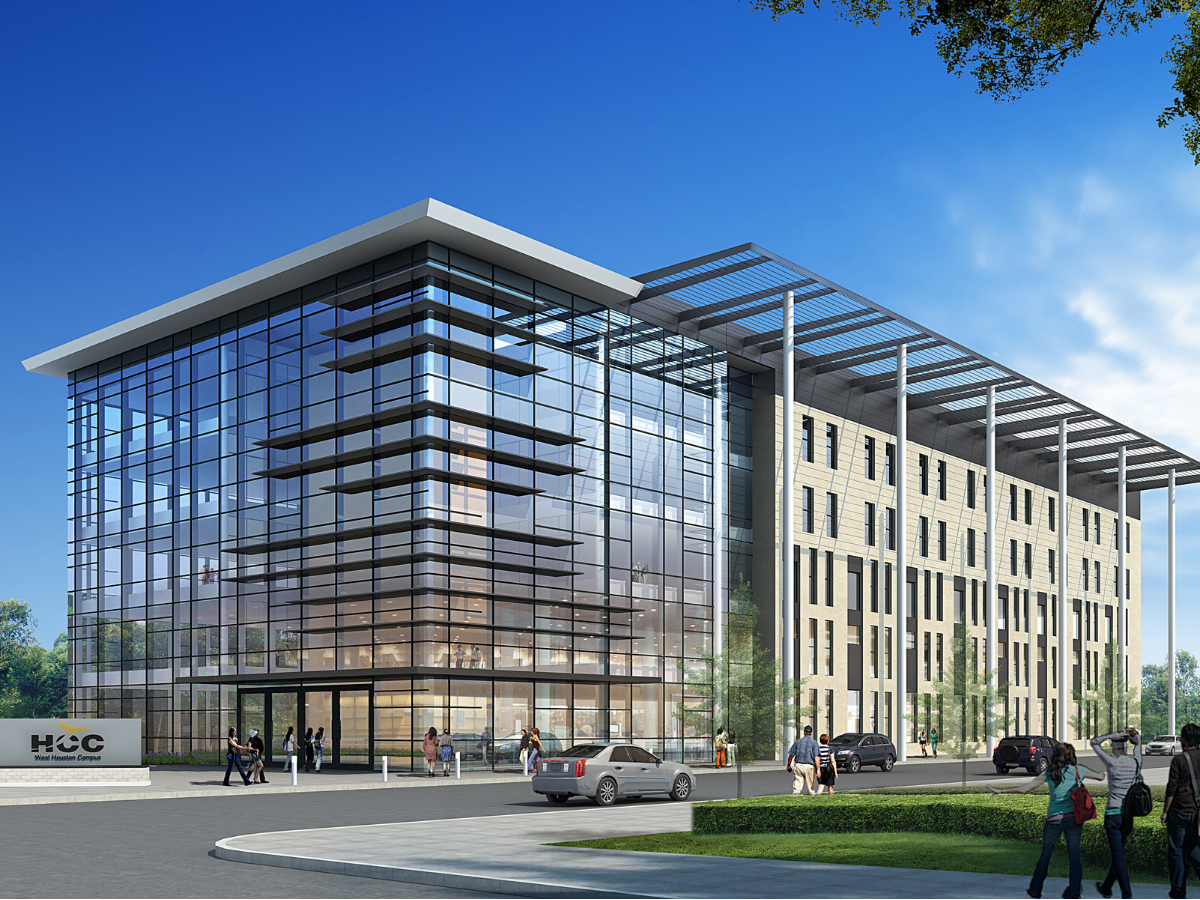 By: Jen Para - Community Impact
Houston Community College is a little closer to relocating its Katy campus.
HCC plans to break ground on the new campus this September at 228 Colonial Parkway, Katy, HCC College Operations Officer Kathleen Anzivino said at the Feb. 18 Katy Area Economic Development Corp.'s general assembly meeting.
HCC aims to open the campus January 2022 and relocate students, instructors and staff from its existing location at 1550 Foxlake Drive, Katy, to the new location, she said.
The three-story building will be about 140,000 square feet with capacity for about 7,000 students, Anzivino said in an email.
"We're focusing on a good student experience," she said of the campus's design at the Katy EDC meeting. "We're looking at designing some new ways of servicing our students to ensure a seamless and great experience for them."
HCC is working with PBK Architects, and the exterior building design has been finalized, she added.
At the meeting, Anzivino said the first floor will include a library, study rooms, computer labs, tutoring spaces and labs for art, design and digital media.
The second and third floors will also have classrooms, science labs, offices and a student lounge, according to a floor plan presented to the HCC board of trustees at its Feb. 5 meeting. Offices will also be housed on the first floor, along with a room for HCC-Katy's horticulture program.
The building's plat has been approved, but HCC is still awaiting approval from the Army Corps of Engineers regarding a wetlands study, per the Feb. 5 meeting materials.
The $55 million project was approved by the HCC board of trustees in December 2018, when the 24-acre Colonial Parkway site was selected to purchase. At the Katy EDC meeting, Anzivino said HCC hopes to build at least two more campus buildings and a parking garage on the property, and HCC has an option to purchase additional adjacent property.
By relocating the Katy campus, HCC will be closer to the University of Houston at Katy and University of Houston-Victoria at Katy at 22400 Grand Circle Blvd., Katy. HCC offers freshman- and sophomore-level courses that directly transfer to junior-, senior and graduate-level courses at UH at Katy and UH-Victoria at Katy.
Through partnerships, the three institutions can share classroom space and provide multiple options for Katy-area degree-seeking students, Anzivino said.