Japanese businesses learning about opportunities in Katy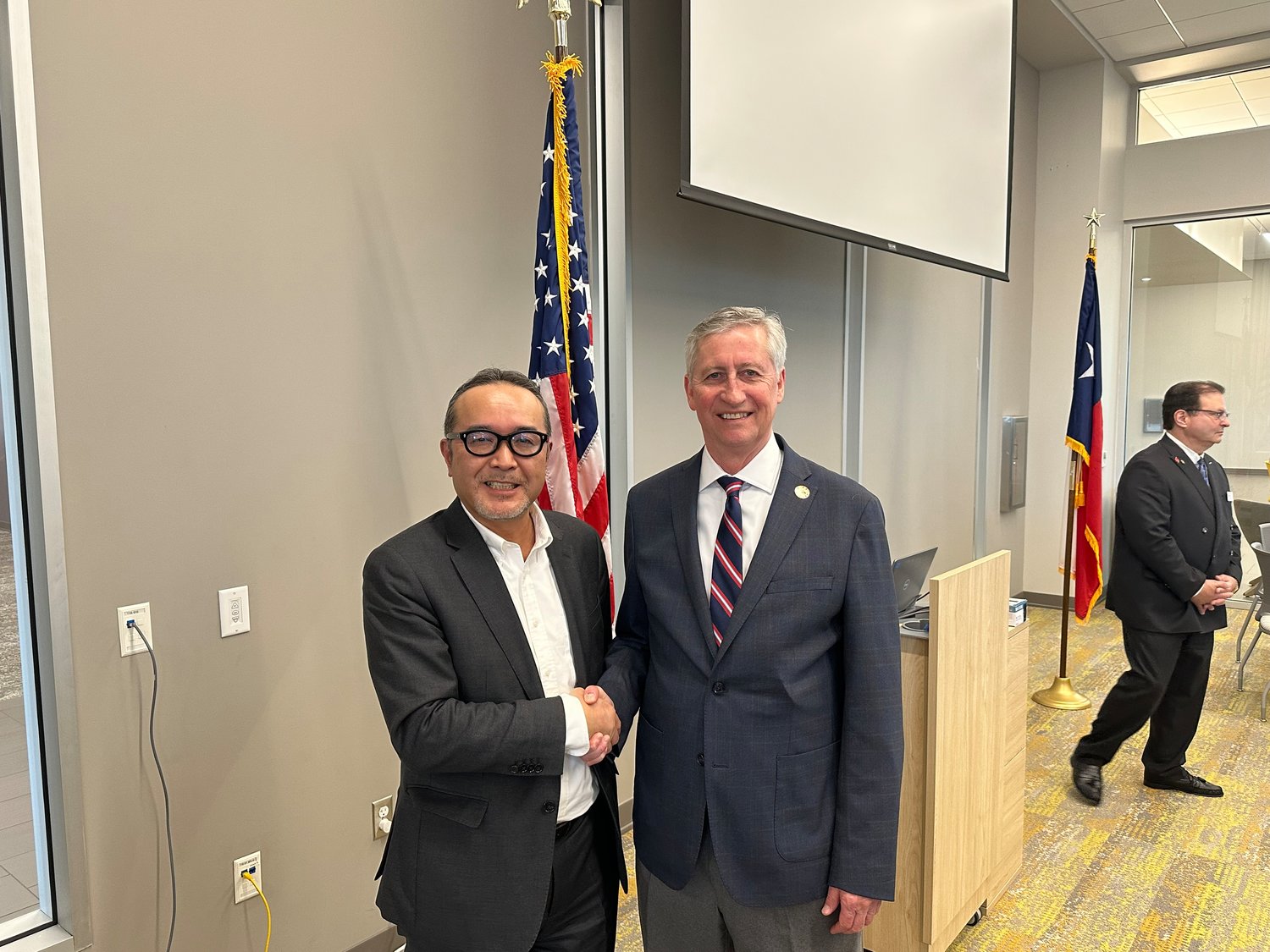 By: George Slaughter - Katy Times
Katy-area leaders Tuesday welcomed a 35-person Japanese delegation to Houston Community College Katy campus, 22910 Colonial Pkwy., hoping both to introduce the community and look for potential investment opportunities.
The Katy visit comes as Japanese companies are looking for a more business-friendly environment than California. Ichori Sone, Japan External Trade Organization executive director, said Japanese manufacturers, suppliers and service industries seek central US locations that makes it easier to ship to American consumers, whether on the east or west coasts.
Japanese total direct investment in the US reached a record level of $679 billion in 2020, according to Japan external trade organization statistics. Canada ($570 billion), Germany ($564 million, the United Kingdom ($481 billion) and China ($55 million) or the other top investors, Sone said.
In 2019, 973,800 Americans were employed by Japanese companies in all US business sectors. This is an all-time high, according to the organization's statistics. Of that number 527,500—more than half—were in manufacturing. About 307,400 workers were employed by German companies, according to the organization statistics.
Texas, the organization said, is one of 38 states in which the total number of manufacturing jobs by Japanese firms ranks among the top three in terms of number of employees in manufacturing.
"They produce something here and export it to the rest of the world," Sone said, citing Honda, Nissan and Toyota as examples of Japanese companies that produce their products in the United States.
But the key advantage to Japanese investment in the US isn't about dollars or job creation, Sone said. Research and development are other key opportunities being sought.
"They are investing for the future," Sone said, adding that Texas and Katy are growing both in population and its economy.
Sone said the cost of living and doing business has gone up in California. As for Texas, he said, there's no other place like it.
"It used to be, for Japanese companies, California was the gateway," he said. "We exported manufactured cars to the Port of Long Beach and the Port of Los Angeles. Nissan had a sales headquarters in Los Angeles. Today, 70% of Japanese cars are made in the US. We don't export as much anymore."
Katy area leaders have said they're interested in bringing more high-end manufacturing jobs, and the relatively higher incomes that come with them, to the community. Last October, the Katy Area EDC last October welcomed a Belgian delegation to Katy, hoping to explore potential economic opportunities.