Five ways local businesses can become more involved in the community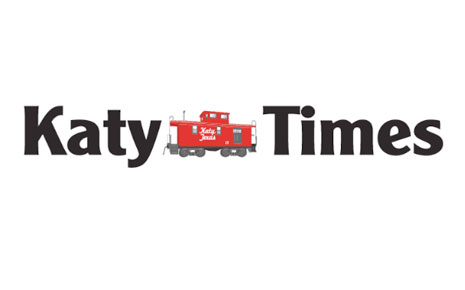 By Shane McClelland, Special to the Katy Times
Local businesses are the backbone of communities. Along with helping their regional communities thrive, local businesses help citizens find solutions to their problems, enhance the character of their city by openly sharing their values and help support the economy by providing jobs to residents. Since local businesses are an integral part of their communities, it's also crucial for business owners to get involved and serve their community. Doing this creates a mutually beneficial relationship that allows local businesses to bring more recognition to their neighborhood, gaining exposure for their company and connecting with potential customers, and helping those your business seeks to serve.
Here are five clever ways local businesses can become more involved in the community.
1. Become a community board member
Almost every community has nonprofit organizations in need of board of directors. And chances are, there are several that support your own personal interests and passions. Though you may feel like you don't have a minute to spare, dedicating some of your time to a nonprofit board is actually time well spent. In the 2018 Better World Leadership Nonprofit Board Leadership Study, research showed that business owners or employees who serve on nonprofit boards positively change how they do their job, interact with clients, and increase their overall potential within the first two years of becoming a board member. In addition to serving your community by contributing to a worthwhile cause, serving on a nonprofit board provides more opportunities for your business to experience countless benefits and new opportunities.
Check out these regional nonprofits you could join:
The Arc of Katy
Endeavors
Houston Parks Board
Juvenile Diabetes Research Foundation: Southern Texas Chapter
YoungLife
2. Attend volunteer opportunities
Volunteering for a local organization or charity also has a number of advantages. Along with supporting community members in need, you have the opportunity to positively connect with others and attract more awareness to your business. As you set aside time to help at local food drives, become part of a mentorship program, or donate needed resources, you'll help those in need while also boosting employee morale and strengthening your brand perception.
Here are some quality volunteer opportunities:
The Brookwood Community
Katy ISD KEYS Mentors
Lunches of Love
Special Pals Animal Shelter
Texas Children's Hospital
Willowfork Fire Department
3. Sponsor local teams or organizations
Never underestimate the power of sponsorship. Though sponsorship usually involves some sort of financial commitment, it's a great way to support a community program while also getting extra exposure for your business. If you have a website blog, sponsorship can also provide an excellent source of new material for your content strategy. As you take time to promote your involvement in a local program or event, you can drive traffic from the thing you are sponsoring to your website, which will increase your online presence and drive more traffic to your site.
4. Offer your own product or services
Companies can always consider offering their own products or services as a way to give back to the community. For example, if you are a legal firm, you can offer pro bono services to people in need of your expertise. Or, if you're a veterinarian clinic, you could offer free classes on how pet owners can care for their pet's health at home. Whenever you take time to enrich the lives of the residents in your city, you are ensuring that they will remember who you are and increase the likelihood of them coming to you for the products or services you provide.
5. Embrace a more collaborative mindset
If you don't have the time or resources to be a sponsor or volunteer, you can still connect with others in your community. Forging partnerships with other local businesses is a great way to connect with others, get your brand out there, and help others.
As small business owners, we seek to serve the members of our communities through the business services we provide. There is no better way to let the community know about you and your services than to get out into the community and build relationships by volunteering your time and resources.
The authors of the book the Go-Giver summarize it well when they say "[t]he most valuable gift you have to offer is yourself. . . [and] [y]our true worth is determined by how much more you give in value than you take in payment." So get out there and serve your community by giving of yourself.