UHV-Katy staffer earns national Latino leadership award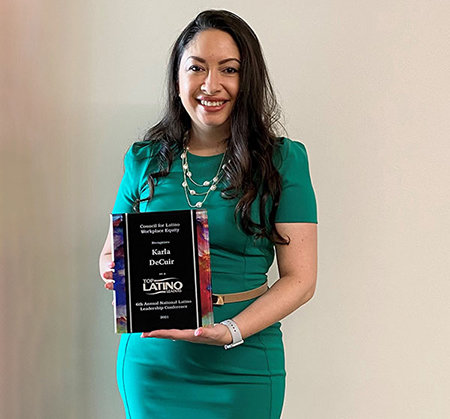 By: R. Hans Miller - Katy Times
Karla DeCuir, University of Houston-Victoria Katy senior director of enrollment management and external affairs, is one of 26 people across the nation as a National Latino Leader, according to a UHV-Katy press release.
"I am extremely honored to be recognized as one of the Latino Leaders this year," DeCuir said. "It is a privilege to be among so many great leaders from different areas of business in the country, and I love helping other Latinos achieve success in their fields."
DeCuir will be presented with the award during the sixth annual National Latino leadership Conference which will be held virtually Sept. 14 and 15. The event is hosted by the Council for Latino Workplace Equity, a national organization promoting workplace opportunities for Latinx people. The National Latino Leader award is given to professionals who have succeeded personally while advancing opportunities for Hispanics. Each awardee demonstrates leadership excellence and an effort to be visible in the Latino community and maintain a record of professional accomplishments.
DeCuir began with the University of Houston-Victoria in 2016 and currently oversees the university's transfer student recruitment program. She also manages external relations and strategic partnerships for UHV-Katy near Katy Asian Town. Additionally, she has 17 years of business development, management, marketing and public relations experience.
In 2020, DeCuir earned her Doctor of Education in professional leadership with an emphasis in special populations from the University of Houston. She also holds a Master of Business Administration with a minor in human resources management from the University of Phoenix and a Bachelor of Science in marketing from the University of New Orleans. Capping off her education is the completion of the Houston Hispanic Chamber of Commerce Business Institute and UH Women in Leadership programs.
UHV Vice President for Enrollment Management Jose Cantu said DeCuir is a role model for other staff.
"Karla has been a tremendous Latina role model and advocate, and her pride in her culture exudes from her on a daily basis," Cantu said. "She works to contribute back to her community, and many people look up to her and appreciate her support. In Texas, we have a large Latino population, and she represents women leading in the industry."
DeCuir has served as a member of the Gulf Coast chapter of the Texas Diversity Council for five years and serves on that body's education committee as a former vice president and now as president. She is also on the board of Archway Academy and is the president of the Katy Technology Education Foundation along with service on various committees. She has also served on the UHV Latino Faculty and Staff Association as a board member.
Most recently, DeCuir has formed a UH System Latina-focused group called Unidas in the UHS. The group works to help Latinas in the University of Houston System become leaders through mentorship.
DeCuir said she has found Latinas sometimes will be quiet in the workplace and not speak up which can be mistaken for a lack of passion or not being considered leadership material, so she is working to help young Latina leaders grow.
"I am passionate about helping Latina leaders take a seat at the table without losing our culture and values that make us who we are," she said.
More Topics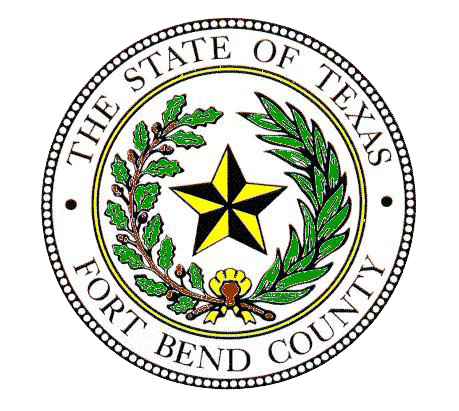 By: Rynd Morgan - Community Impact Fort Bend County Judge KP George announced the launch of a "Get Hired" program, aimed to help small businesses and nonprofits in Fort Bend County, at a Sept. 8 press conference. The "Get Hired" incentive program is a county initiative that will...

The Katy Area EDC office will be closed on Tuesday, September 14 due to inclement weather. 
Release provided by Partnership Lake Houston HUMBLE, TX — Partnership Lake Houston CEO Jenna Armstrong recently announced Lance LaCour as their new president of Economic Development. LaCour replaces former Economic Development president Mark Mitchell who stepped down from his position in June following four years with the Partnership. LaCour will...