Nearly $400M project to boost Houston-area water supply by up to 500M gallons a day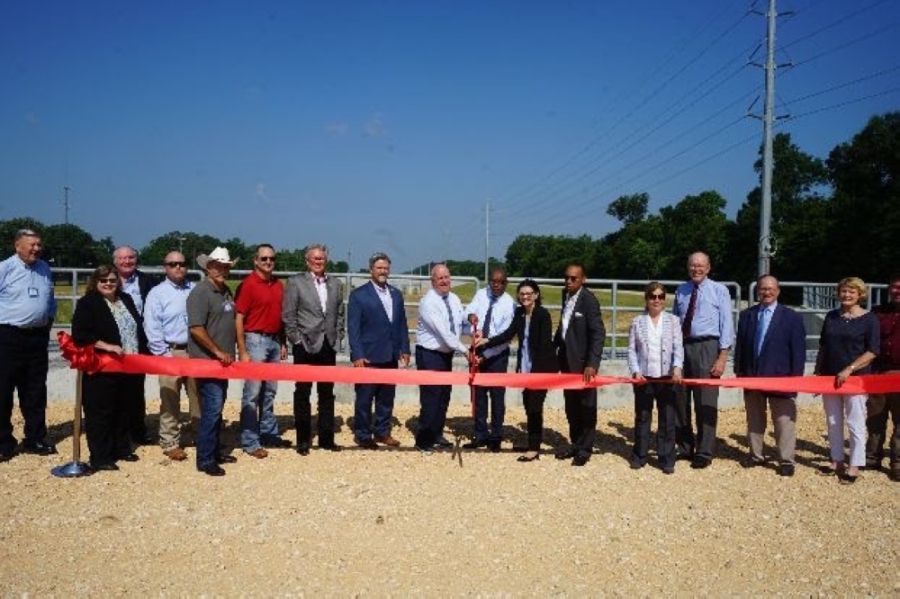 By: Emma Whalen - Community Impact
A recently completed water supply project will help meet growing demand in the Greater Houston area, officials announced June 15.
The Luce Bayou Interbasin Transfer Project will supply Lake Houston and the Northeast Water Purification Plant with an additional 240 million gallons of water per day from the Trinity River. Eventually, it could supply up to 500 million gallons of water per day, officials said.
"The Luce Bayou Interbasin Transfer Project is helping to meet water supply demands of a growing population," Mayor Sylvester Turner said at a ribbon-cutting for the project. "The [project] is a testament to our region's commitment to building a more prosperous and abundant future for generations to come."
The project, which includes a 26-mile system of pipes and canals, has been in development for over 50 years and broke ground in 2017.
The Coastal Water Authority, an organization that distributes water sources owned by the city of Houston, partnered with four other regional water authorities to construct the project. Funding for the project came from The Texas Water Development Board and bonds secured through the State Water Implementation Fund for Texas.
It will serve both Harris and Fort Bend Counties, the combined population of which is predicted to increase by 3 million people by 2050, according to a city of Houston news release.