HCESD 48 hires permanent fire chief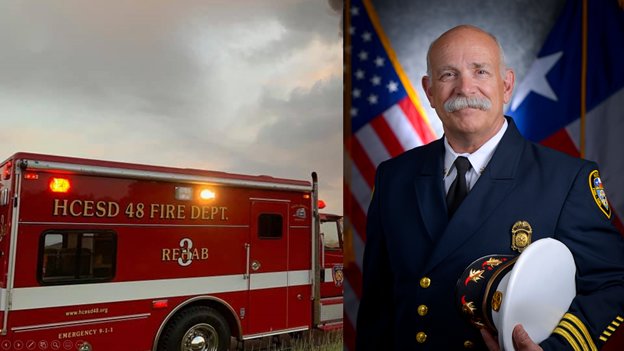 By R. Hans Miller, News Editor - Katy Times
Harris County Emergency Services District 48 has a new fire chief after hiring George McAteer to fill the role. The department had been without a permanent chief since the retirement of former Fire Chief Jeff Hevey in October of 2020.
"I'm very thankful to the ESD-48 Commissioners for their faith and confidence in me to guide this department forward. The fire service is about serving the community and being there to help during someone's worst day ever," McAteer said in a statement issued by the department.
McAteer brings 36 years of experience to the role with his most recent position prior to taking the fire chief's seat as deputy chief of Aircraft Rescue and Firefighting with the Houston Fire Department. He is a graduate of the University of Texas at Arlington with a Bachelor of Business Administration.
McAteer lives in the Katy area and helped found HFD's Pipes & Drums group, a formal bagpipe group that performs as a means to enhance ceremonial events for HFD and appropriate community events.
Former Battalion Chief John Paetow acted as interim fire chief while the ESD conducted its search that resulted in McAteer's hiring.
McAteer said he is looking forward to serving in the Katy area. HCESD 48 serves an area between Fry Road and the city of Katy from an east-to-west perspective and from Clay Road in the north to Westheimer Parkway to the south.
"I feel like the training and experience accumulated over 36 years with HFD in EMS, emergency operations, and special operations has prepared me for this assignment and I'm very honored to have this opportunity. This Katy community is where I found my calling to the fire service and raised a family here for almost 40 years. I am eager for the opportunity to serve my home area with such a jewel of a fire department," McAteer said.