Harris County Precinct 3 opens Steve Radack Community Center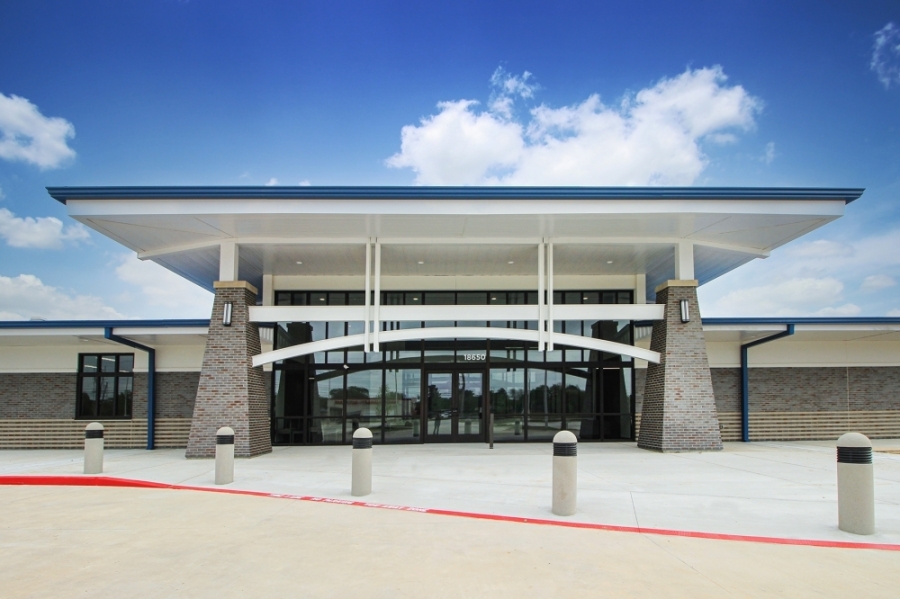 By: Danic Lloyd - Community Impact
Officials with Harris County Precinct 3 held a grand opening May 27 for the Steve Radack Community Center at 18650 Clay Road, Houston.
The new facility was built above the flood plain to replace the Bear Creek Community Center, which was damaged beyond repair in Hurricane Harvey. The project cost nearly $7 million and was funded by Precinct 3 and federal Community Development Block Grant Disaster Recovery funds, officials said.
It is named after the precinct's former commissioner of more than 30 years. Radack was the first Harris County commissioner to establish senior education centers, and officials said he added dozens of parks and several community centers to his service area.
"I can't think of a better way to honor Commissioner Radack and the impact he has made on Precinct 3 and Harris County as a whole," Commissioner Tom Ramsey said. "His vision and dedication to giving residents the absolute best is embodied perfectly in this beautiful facility."
The new facility is three times larger than its predecessor and can accommodate 800 people, according to a press release. It features seven classrooms, three large conference rooms, a 4,500-square-foot community hall, a kitchen area to support catered events, offices and administration spaces.
Plans for the multipurpose space include exercise classes, dance lessons, arts and crafts, games, seminars, lectures, community meetings and an early voting center.
Lockwood, Andrews & Newnam served as the project's architect and engineer of record; Binkley & Barfield designed the site drainage and detention system; and Whiting-Turner was the contractor.
Together, these firms supported the county's request for low-impact development with energy-efficient mechanical, electrical and plumbing systems. The parking lot was designed to detain floodwaters through permeable pavers and underground water detention.
"The completion of the Steve Radack Community Center marks a major milestone toward achieving Precinct 3's goals," LAN Vice President Jeff Thomas said in a statement. "The facility will not only provide residents a great space to gather and enjoy various activities, but also serve as a model for future Harris County community centers."