Upcoming Greenbusch Road project to improve mobility, give 'old, old road' an upgrade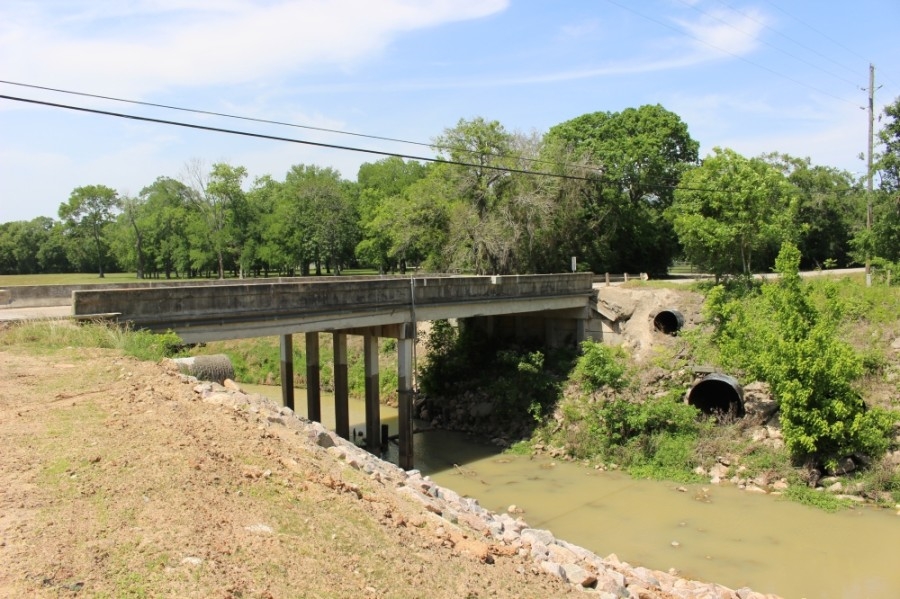 By: Morgan Theophil - Community Impact
An upcoming project to repair and widen Greenbusch Road will improve mobility and provide a much-needed facelift to one of the oldest roads in Fort Bend County, according to county officials.
The upcoming project, which aims to improve mobility in the area, will construct a four-lane concrete road on Greenbusch between Gaston Road and Westheimer Parkway as well as a new bridge over Buffalo Bayou. The road currently is two lanes wide and has ditches on both sides.
Increasing the width of the road from two lanes to four lanes will help improve mobility and decrease congestion in the area, according to Fort Bend County officials.
Additionally, because Greenbusch Road is one of Fort Bend County's older roads, residents are looking forward to the upgrade, said Robert Pechukas, manager of policy and administration with Fort Bend County Precinct 3.
"Greenbusch is one of the old, old roads there, in that part of the county," Pechukas said. "Residents are ready for it."
Fort Bend County plans to advertise for the project in May, Pechukas said, and officials expect construction on the road to begin this summer. The Greenbusch Road widening project is expected to take approximately one year to complete.
The project has a price tag of $8 million, which will be paid for with Fort Bend County mobility bond funds.
Other projects to watch:
Katy Flewellen Road project
Construction to turn Katy Flewellen Road from Willow Lane to Gaston Road into a four-lane road began in March.
Timeline: March-October
Cost: $8.2 million
Funding source: Fort Bend County mobility bond funds
Signal at FM 1463 and Pine Mill Ranch Drive
The county will install a temporary signal at FM 1463 and Pine Mill Ranch Drive until a permanent one can be added.
Timeline: summer 2021
Cost: $175,000 for design and construction
Funding source: Fort Bend County Assistance District funds
Texas Heritage Parkway project
Construction on the Texas Heritage Parkway project connecting FM 1093 to I-10 should be finished in July. The 6.4-mile-long, 200-foot-wide thoroughfare will have four lanes, a median and 10 roundabouts.
Timeline: June 2020-July 2021
Cost: $55 million
Funding source: 48% from public entities, 52% privately funded