City of Katy OEM presentation headlines September Katy Area EDC GA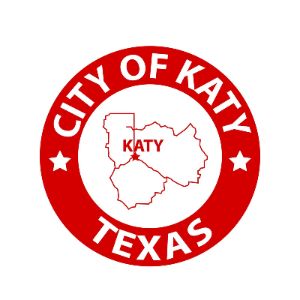 On Tuesday, September 17, Katy Area Economic Development Council hosted its September General Assembly meeting at the National Association of Corrosion Engineers (NACE) corporate office. The monthly meeting brings together Katy Area EDC members and community leaders to discuss relevant topics related to business and development in the Katy area. The September GA featured several presentations including two focusing on emergency preparedness and disaster recovery from the City of Katy Office of Emergency Management and Katy Responds.
To begin the meeting, Downy Vickery, longtime Katy Area EDC member was honored for his service to the organization. Vickery has served with Katy Area EDC since 2003 in a variety of capacities and his contributions to the success of the organization have been immense.
Beau Kaleel, SIOR, Managing Director, Cushman & Wakefield provided an update on First Grand Parkway Commerce Center. The development is currently offering two rear-load distribution buildings for lease. The facility offers direct access to Grand Parkway and is located in the midst of a variety of other distribution center activity taking place within the area. The development further cements the Katy area as a growing center for distribution hubs.
Greg Goedecker, City of Katy Emergency Management Coordinator, served as a headline speaker sharing information on the importance of emergency preparedness. According to Goedecker, it is vital to have an emergency preparedness plan in place at not only your home but your business as well. It was noted that when a disaster strikes, small businesses are impacted most adversely. By creating a plan to respond to emergencies, the impact will be mitigated and businesses will be able to more easily resume regular operations in a timely manner. Additional plans recommended to be created by businesses include evacuation, shelter-in-place and crisis communications plans.
Following the presentation on emergency preparedness, Tom Pretti, Jr., Chief Executive Officer/Co-Founder of Katy Responds shared information on the non-profit organization which responds to disasters in the Katy area community by providing services of planning, relief and restoration. Katy Responds was established in 2018 after Katy churches and other organizations recognized the long-term recovery effort it would take to rebuild after the devastation of Hurricane Harvey in August of 2017. Since its formation, volunteers of the group have directly assisted over 30 families in the reconstruction of their homes and volunteered in the community for well over 7,000 hours. To learn more about the organization or to donate to its cause, visit katyresponds.org.
Katy Area EDC President/CEO Lance LaCour announced the organization is currently accepting sponsorships for the upcoming 2020 Katy Area Development Map. The map focuses on development projects taking place within the Katy area and provides information on transportation corridors and planned mobility and infrastructure improvements within the Katy area as defined by Katy ISD boundaries.
Sponsorship levels include Underwriter Level - $5,000 (color company logo placement in legend; receive five large format and twenty aerial map posters, and Sponsor Level - $1,500 (company name listing on map; receive 1 large format and 5 small aerial map posters). Sponsorship applications should be received by October 15. Sponorship is available to members only.
New members introduced at the meeting included R.L. Tamlyn & Sons, LP at the Board of Governors level, and Energy Recovery, GLMV Architecture, Harris County MUD 64 and Element by Westin – Katy at the Associate level.
Board of Governors members Consolidated Communications and Texas Childrens Hospital were recognized for membership renewal along with Strategic Partner MD Anderson Cancer Center. Associate members renewing consisted of G&A Partners, Mission Grand Corners, PetroSkills, R.G. Miller Engineers and Skybox Data Centers.
The Oaks at Mason Office Park served as the breakfast sponsor for the meeting. You can learn more about the office options at the development here.