HARRIS COUNTY EMERGENCY SERVICES DISTRICT 48 TO CELEBRATE GROUNDBREAKING OF NEW FIRE STATION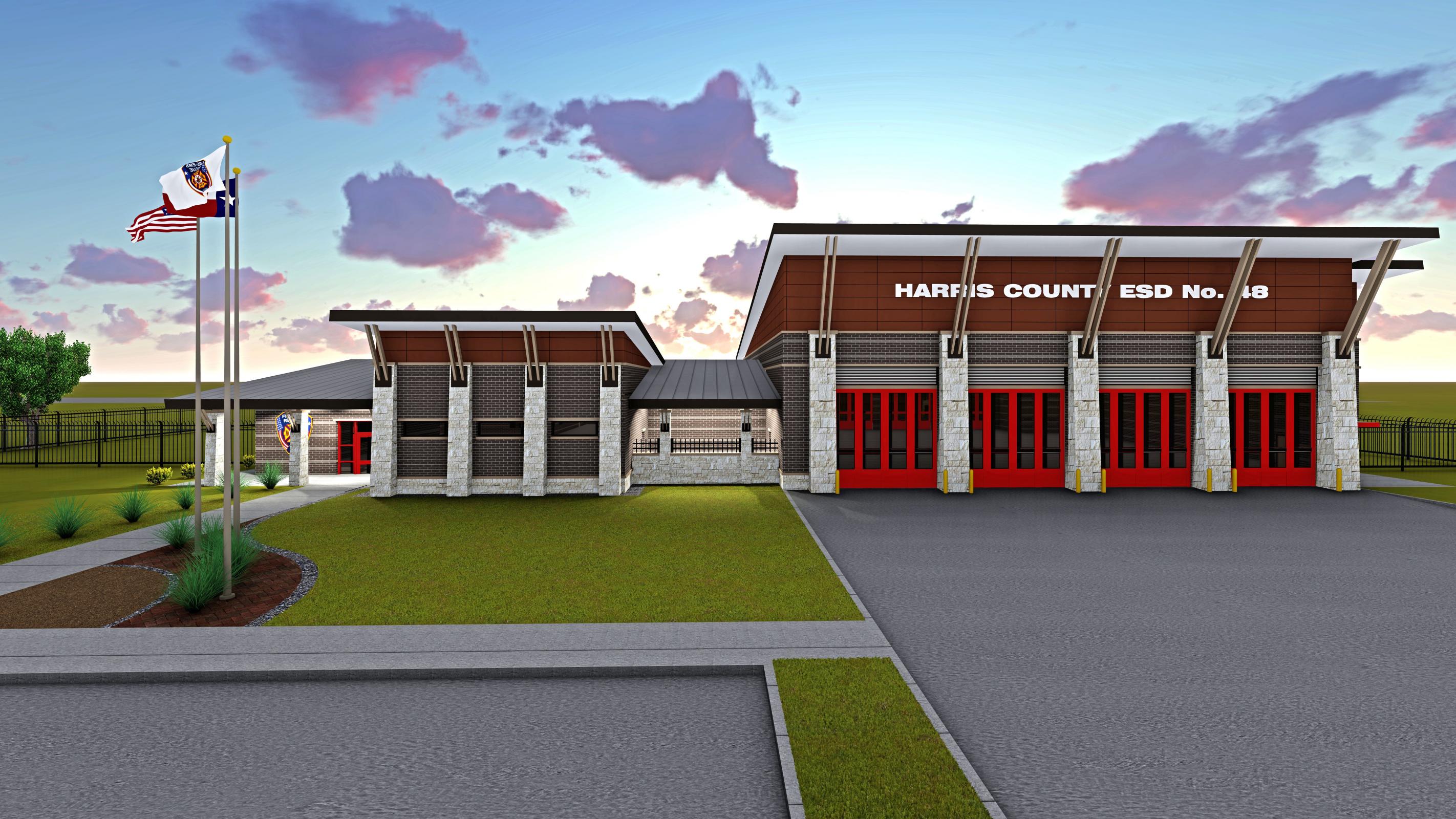 Katy, TX, March 20, 2019– Harris County ESD No. 48 Fire and EMS (HCESD 48) is proud to announce our groundbreaking ceremony on March 28th, 2019 at 4:30pm to celebrate the upcoming construction of a new Fire Station No. 1. The ceremony is open to the public and will be held at the future Fire Station No. 1 location at 24127 Western Centre Drive, Katy, Texas 77449.
Site work will begin in the next few weeks on construction of the 18,481-square-foot fire station. Until the permanent fire station is completed, crews will be housed on-site in a temporary facility. The new Fire Station No. 1, designed by Martinez Architects, is the culmination of a three-year plan that started with the staffing of our current temporary Fire Station No. 1 at the intersection of Kingsland Blvd and Cobia Drive to the southeast of the new site.
Future Fire Station No. 1 will have four apparatus bays that will house seven emergency vehicles and will serve up to sixteen fire and EMS personnel as well as two chief officers. In addition, the station was designed with fire fighter cancer prevention in mind. Crews bunker gear will be kept isolated from emitting any carcinogens in a positive pressure room. Apparatus bays will include diesel exhaust capture devices so exhaust does not contaminate common and sleeping areas of the station.
"This new facility will allow our crews to operate from a better location with quick access to both highways which will enhance our response times to both our residents and businesses in the surrounding area," said Fire Chief Jeff Hevey
Scheduled activities include remarks from HCESD 48 Commissioner Marshall Kramer, Fire Chief Jeff Hevey and representatives from Martinez Architects, among others. The event will also include light refreshments, fire apparatus and trucks available to explore, and interior design boards, architectural renderings as well as a virtual video tour of the station.
# # #
If you would like more information about this topic, please contact Simon VanDyk at (281) 599-8888 or email at simon.vandyk@hcesd48.org.