How to Eat Your Way Through Katy
By: Houstonia Magazine - Timothy Malcolm
KATY IS HAVING A FOODIE MOMENT, and if you haven't visited lately, well, it's time. From local favorites hiding in plain sight to the sprawling new Katy Asian Town shopping and dining center, there's much to try, just a short drive west. Ready to plan your food crawl? Here are 10 musts:
Katy BBQ by Midway Barbeque
Midway has been processing deer and selling meat to area residents for decades, and its sit-down restaurant is a true old-school Texas experience: Mounted deer heads gawk at you while you sample the 'cue. The brisket is as tender as it gets; the turkey is juicy; and the chocolate cake is mega-rich.
Beard Papa's
Katy Asian Town covers a lot of ground, from Chinese BBQ to Peking duck to bubble tea to—yes—"the world's best cream puffs." The claim is right there in the tagline of this national chain, which opened its first area location last summer. And who are we to argue? The fluffy cream puffs are huge, full of cool, sweet cream in flavors like honey butter and green tea, and as soft as the Santa-like store mascot's facial hair (or so we imagine). It's impossible to order just one.
Chatime/Slurping Noodles
Chatime, the Taiwanese bubble tea outfit, shares its Asian Town space with Slurping Noodles, which specializes in ramen. Both are well worth a visit. We suggest pairing Slurping's Dreamen—featuring a pork-chicken broth simmered for eight hours, pork char shiu, marinated eggs, peanuts, black garlic oil, and more—with a yummy Chatime red-bean milk tea. Just be sure to adjust the drink's sweetness (we like the 50 percent sugar option).
Tobiuo
When he opened his upscale sushi restaurant last summer, chef Mike Lim joined a number of folks making magic at Katy's popular La Centerra development. His ingenious Big Apple maki roll—fresh tuna topped by yuzu-compressed apples—fairly bursts with flavor. It's a must if you're ordering à la carte. Or splurge on an omakase dinner and let Lim be your guide through the menu. Either way, the service will be excellent.
Little V Vietnamese Bistro
The dining room at this hangout is always buzzing. You can't go wrong with the traditional rare-beef pho, whose broth is poured into your bowl tableside. Be warned: After you've slurped your last noodle, your server may tempt you with a spoonful of rich crème brûlée, leaving you no option but to give in and order a full serving.
Oh My Gogi
The massive Asian Town H-Mart offers a strong roster of food-court choices, many of them Korean, including Hoodadak (fried chicken), Jang Guem Tofu & BBQ (comfort classics), and—our favorite—Oh My Gogi, which serves up Korean fusion dishes including kimchi quesadillas, ramen burgers, and OMG! Fries with creamy jack cheese and spicy mayo.
Phat Eatery
One bite of the airy flatbread roti canai with curry dipping sauce at this dimly lit Asian Town purveyor of modern Malaysian street food, and you'll be hooked. We also love the juicy, poached Hainanese half-chicken, a Chinese-Malay staple, which comes with Pandang fragrant rice.
Taqueria Tex-Taco
This popular truck posts up at 2864 Katy Hockley Cut Off Road, across from a Citgo station. You may have to wait a few minutes for your foil-wrapped breakfast tacos, but the soft, warm tortillas filled with fresh ingredients are worth it. We love ours with egg, onion, tomato, and green pepper. Lunch plates, burritos, tortas, and gorditas are also delicious, and on offer all day.
Texas Tradition
Although this downhome spot opened in 2002, it feels as if it's been around forever. The stars here are the chicken-fried steak, featuring thick, buttery white gravy atop a hulking piece of perfectly fried beef; the gooey macaroni and cheese; and the Frisco burger topped with chili. Weekends bring live music.
Victoria's
Cinco Ranch residents swear by this Tex-Mex spot for its tender, juicy, lime-marinated beef fajitas. But no matter what you order, you really can't go wrong here. We loved the Acapulco's plate—a savory spinach and chicken enchilada served with three bacon-wrapped shrimp, cilantro rice, and refried black beans—delicious with a cold Mexican beer (Victoria, naturally).
What to Instagram
For a historical selfie, head to the red MKT caboose outside the M-K-T Railroad Museum.
Before chomping down at Taqueria Tex-Taco (832-693-5404), get a snap in front of the "Say No to Drugs, Say Yes to Tacos" sign.
Hold a cream puff up to the Beard Papa's sign at Katy Asian Town.
If You Spend the Night
A cluster of popular hotels on I-10 at Katy Mills includes the Hilton Garden Inn, Courtyard by Marriott, and Holiday Inn Houston West.
More Topics

View Flyer Here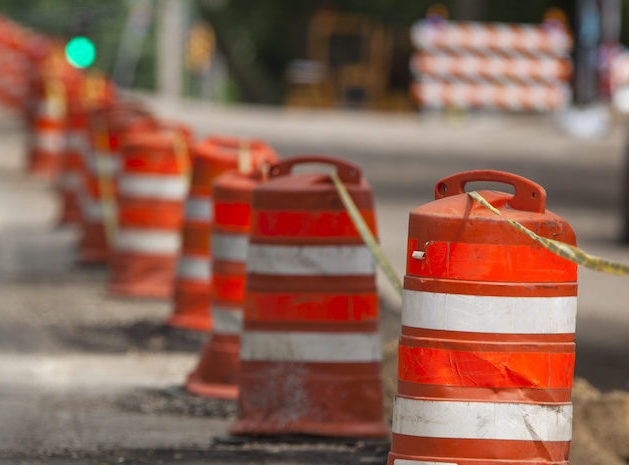 By: Jen Para - Community Impact A portion of Katy Hockley Road will soon be busy with heavy equipment, trucks and construction crews. The city of Katy announced it will begin a drainage restoration project March 18 on Katy Hockley Road between Morton and Clay roads, according to a...
The Ranch is intended to share information regarding Katy Ranch Crossing Shopping Center, Katy Ranch Offices as well as the Katy Area.  In addition, future versions will include close-ups of existing tenants in a section titled, "Tenant Spotlight." You can view the full edition of The Ranch here.