New 10-acre, mixed-used development in Fulshear breaks ground
By: Jen Para - Community Impact
A wave of new businesses will soon open in the Fulshear area.
The Woodlands-based commercial real estate company Marcel Group held a groundbreaking ceremony for Cross Creek Town Center on March 20. Founder Vernon Veldekens said construction was expected to start that afternoon.
The 10.47-acre mixed-use development is located at 6635 W. Cross Creek Bend Lane, Fulshear, within Houston-based Johnson Development Corp.'s master-planned community Cross Creek Ranch.
Tenants are expected to begin opening next spring but will not be announced until mid-2019, Veldekens said.
About 50 percent of Cross Creek Town Center's 76,000-square-feet has been leased, he added. Marcel partnered with CBRE to handle the center's leasing.
"Cross Creek Town Center represents a new kind of suburban development, one that integrates creative lifestyle amenities and offers a fresh take on [the community experience,]" he said.
In addition to about 27,000 square feet of office space and about 50,000 square feet of retail, the development will also include gathering and event spaces as well as landscaping, There will also be about 550 parking spaces.
Architect firm Gensler designed the center, Veldekens said.
At the groundbreaking ceremony, Marcel donated six $5,000 checks to the following nonprofits: Joe Joe Bear Foundation, Fulshear Police Foundation, Katy Area YMCA, Katy Christian Ministries, Katy ISD Education Foundation and Lamar Educational Awards Foundation.
"Neighborhood outreach is a core value of our investment in the communities where we build," Veldekens said. "Today's groundbreaking cause event is to celebrate Cross Creek Town Center. It is a tangible way for us to demonstrate this commitment."Marcel is behind several mixed-use developments in the Katy area and throughout the Houston region, including Marcel Commons Katy, The Villagio at Cinco Ranch and Marcel Professional Offices of Cinco Ranch, according to the company's website.
More Topics
By: Houstonia Magazine - Timothy Malcolm KATY IS HAVING A FOODIE MOMENT, and if you haven't visited lately, well, it's time. From local favorites hiding in plain sight to the sprawling new Katy Asian Town shopping and dining center, there's much to try, just a short drive west. Ready to...

View Flyer Here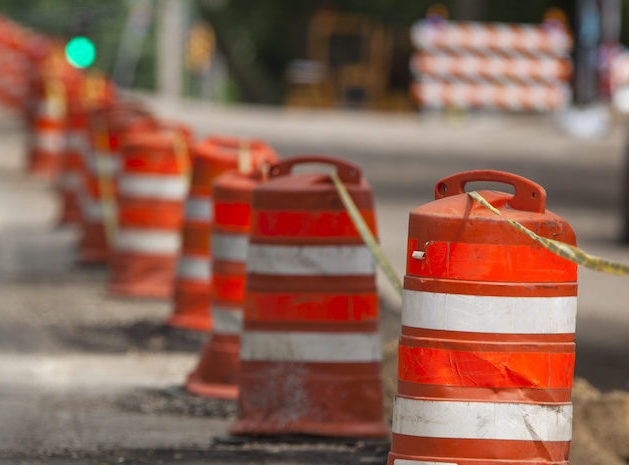 By: Jen Para - Community Impact A portion of Katy Hockley Road will soon be busy with heavy equipment, trucks and construction crews. The city of Katy announced it will begin a drainage restoration project March 18 on Katy Hockley Road between Morton and Clay roads, according to a...