Texas Named Best Business Climate By Nation's Corporate Executives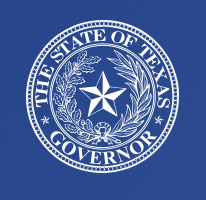 Release by Office of the Texas Governor
Governor Greg Abbott today celebrated Texas being named the nation's best business climate in a triennial survey conducted by Development Counsellors International (DCI) and announced at the International Economic Development Council Annual Conference in Dallas.
"Texas is No. 1 again, thanks to hardworking Texans and endless possibilities for success across our great state," said Governor Abbott. "Corporate executives and business leaders across the nation continue to choose Texas because they know that the freedom and opportunity our state has to offer cannot be found anywhere else in the world. Companies are coming to Texas in droves because we offer attractive, pro-growth policies where businesses—and people—can thrive. With no state income tax, a reasonable regulatory environment, and a young, skilled, and growing workforce, Texas is at the helm of innovation and economic prosperity. Texas has, indeed, the No. 1 business climate in the nation."
Conducted every three years, DCI's Winning Strategies in Economic Development Marketing survey asks U.S. corporate executives and location advisors to rank states for the best business climate. Texas has frequently held the top ranking of this survey since its inception in 1996.
In March, Texas was awarded the Governor's Cup for a record 11th year in a row for attracting the most business relocation and expansion projects in the nation. Governor Abbott also celebrated being named the Best State for Business in April by the nation's leading CEOs for a record-shattering 19th straight year.