Lone Star College-CyFair aims to close workforce gaps as community grows, locals shift career paths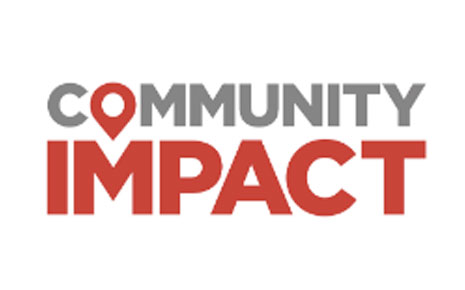 By: Danic Lloyd - Community Impact
As the demand for health care, education and technology workers across the region increases, Lone Star College-CyFair President Valerie Jones said community colleges will play a significant role in closing workforce gaps.

"The heart of what makes a community college a community college ... is our ability to pivot very quickly to workforce needs," she said.

For example, with local hospital systems including Houston Methodist and Memorial Hermann expanding their footprint, more health care practitioners are needed to keep up with that growth. LSC-CyFair offers an associate degree in nursing and well as an opportunity for registered nurses to earn a Bachelor of Science in nursing.

The community's growth also means an additional need for qualified teachers in local schools. Jones said LSC-CyFair is in talks with Cy-Fair ISD to create new expedited teacher preparation paths and expand on current offerings to meet local needs in this area.

In his annual Houston region employment forecast, Patrick Jankowski, senior vice president of research at the Greater Houston Partnership, projected health care and social assistance gain more jobs than any other industry in 2023 at 7,400. The government sector, which includes public education, followed with a projected growth of 6,400 employees, accounting for 10.5% of all job growth this year.
A Flourish chart
One of the newest offerings in the college system is the associate degree in cloud computing, which prepares students to design and implement enterprise software systems. Information technology jobs are in high demand across the board, Jones said.

"That doesn't mean everybody's working for a technology company; rather, it's the reality that every industry is being infused with more and higher demand technology," she said. "It's the technology that goes into machining production, it's the technology that goes into the CAT scan and the radiation equipment at the hospitals, it's the technology that goes into accounting firms."

Accommodating career shifts

In addition to supporting workforce needs related to population growth and technology advancements, the U.S. has seen a spike in career shifts following the start of the COVID-19 pandemic. According to the U.S. Bureau of Labor Statistics, 50.5 million Americans quit their job in 2022—the second consecutive year of record-breaking numbers.

Jones said LSC-CyFair has identified a need for "short-term pivot point opportunities" in line with this larger national trend.

For example, students seeking opportunities in a technology role can take an eight-week course in the Python programming language. Such programs also make employees more marketable in their existing roles, she said.

"I think that's a big space where we see people wanting to move out of a field into some technology-related discipline or to move into the technology component of their existing industry. There's definitely a huge demand in that area," Jones said.

Other continuing education opportunities designed to train students for high-demand jobs in a matter of weeks include courses in accounting, graphic design, business management and nursing. Longer-term certification opportunities also allow students to be employable in less than a year.

Classes are flexible to support students who are pursuing education while working.

"We create those opportunities for folks to stay in their current employment or to start employment mid-process to degree completion that's in the path that they're wanting to move so that they're simultaneously maintaining income that's generally necessary for adults to live and often provide for other people that they have responsibilities for," Jones said.