SBA Program Helps to Revitalize Restaurants in Houston
Release provided by SBA
The $28.6 billion Restaurant Revitalization Fund provided much-needed relief to an industry that saw the negative impacts of the pandemic early on. Restaurants, bars, food trucks, and other food establishments were able to access grant funding to cover certain expenses like payroll and rent through the SBA program. In Houston, over 1,900 businesses received funding totaling more than $498 million with an average award amount of $258K.
"The injection of $498 million from the Restaurant Revitalization Fund has helped to uplift an industry that generates billions of dollars to the Houston economy every year. With its closure, the SBA will continue to connect small business owners with resources to help them stabilize, recover, and overcome pandemic-related loss", said District Director Tim Jeffcoat.
After eleven years in business, Kristy Petty, owner of The Village Downtown in Bryan-College Station, was working to expand her business when the pandemic restrictions began. "Because of the funding I received from the Restaurant Revitalization Fund, I was able to retain my key employees, shift my brunch business to a family meal program, and ride out the pandemic. I am now back on track for my expansion and have the SBA to thank for not losing over a decade of hard work," said Petty.
Businesses can continue to access free business advising through the SBA Resource Partner network, which includes the Texas Gulf Coast Small Business Development Center network, SCORE Houston, the WBEA-Women's Business Center, and the Greater Houston Women's Chamber of Commerce Women's Business Center. Resource Partners can assist entrepreneurs with a range of business planning topics, including hiring employees, refining marketing strategies, and accessing business funding.
To learn more, visit www.sba.gov.­
More Topics
A website dedicated to highlighting and providing assistance to Katy area minority-owned and women-owned businesses was recently launched by the Katy Area Economic Development Council. The newly created website can be found at katyareabusinessopportunitycenter.com. Organized by the Katy Area Economic Development Council's Diversity Committee, the website provides a Minority and...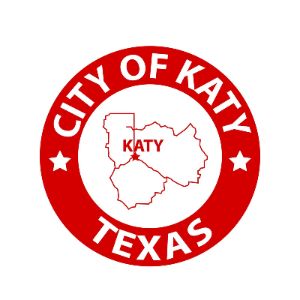 By: Laura Aebi - Community Impact Katy City Council voted to approve Anas Garfaoui as the city's new assistant city administrator at its July 12 meeting—the first in-person meeting the city has held since the coronavirus forced the City Council to go remote in 2020. "This is very...