New funding available soon for small businesses hit by COVID-19 in Fort Bend County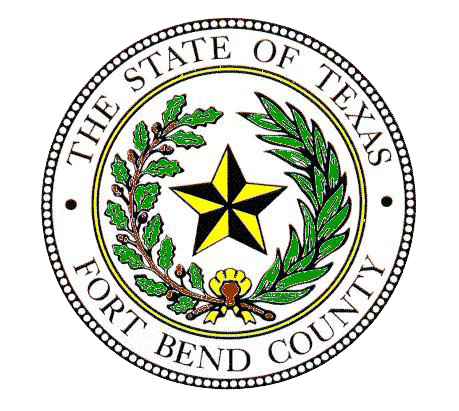 By: Morgan Theophil - Community Impact
Small businesses in Fort Bend County that have been impacted by the coronavirus pandemic can soon apply for up to $25,000 in relief due to new funding made available by the county.
Fort Bend County officials have made new funding from the American Rescue Plan Act available through the county's small-business emergency grant program, a program designed to help small businesses recover from the pandemic. Information about the program was shared during a virtual webinar May 12 hosted by the Fort Bend Chamber of Commerce in collaboration with other area entities including the Katy Area Chamber of Commerce, advisory services firm MPACT Strategic Consulting, the Fulshear-Katy Area Chamber of Commerce and the Katy Area Economic Development Council.
Fort Bend County has already awarded more than $47 million through the program, said King Banerjee, Fort Bend Chamber of Commerce Business and Professional Division chair. In late April, Banerjee said, county commissioners agreed to allocate additional dollars to the program from American Rescue Plan Act funds to help businesses still in need. The American Rescue Plan Act was signed into law in March.
The county wants to get all available funds into the hands of businesses that need the help, Fort Bend County Auditor Ed Sturdivant said.
"The court has been extremely generous to small businesses with a full understanding that getting you all back open ... is going to help this county recover faster," he said. "Getting your employees back to work, getting your businesses back into full operation—the economic impact of that will be far reaching for the entire county."
To be eligible, among several other requirements, a business must be for-profit and in good standing; have its principal office located in Fort Bend County; have a 2020 revenue between $25,000 and $5 million; have at least one employee and no more than 50; and have been fully operational by Dec. 30, 2019, or preparing to open prior to March 1, 2020.
Businesses that brought in between $25,000 and $100,000 in revenue in 2020 may be eligible for a grant up to $5,000, said Brittnee Compton, project lead with MPACT Strategic Consulting. Businesses that brought in between $100,000 and $2 million may be eligible for a grant award up to $15,000. Businesses that brought in between $2 million and $5 million may be eligible for a grant award up to $25,000.
Ultimately, the program is designed to help the most vulnerable businesses remain in operation or reopen successfully, Compton said. Funds can be used for a variety of needs, including building lease or mortgage costs, employee payroll, personal protective equipment or advertising expenses for reopening.
"All expenses will not be covered; however, this will assist with your most immediate needs," she said.
The application portal will open May 17 and close June 30 or when all funds are expended. For more information or to apply, visit www.fortbendcounty.com/grants.