Governor's Small Business Webinar: How Public Procurement Can Grow Your Business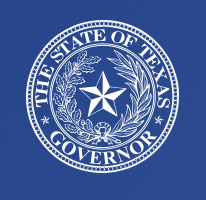 When: April 28, 2021 1:00 pm – 2:00 pm
Where: Online
About the Event: The next Governor's Small Business Webinar will focus on how businesses can prepare to compete for public procurement contracts and the importance of business certifications in this process. It is essential for business owners to understand how to develop an effective business development strategy to win public procurement contracts. Join us as we bring together procurement experts from across the state to answer your questions on these topics through a live Q&A.
Participation in the Webinar is FREE, however there is a maximum capacity of 10,000 attendees.
Notice of Assistance at Office of the Governor Public Event:
Persons with disabilities who plan to attend the event and may need auxiliary aids or services should contact the Office of Small Business Assistance within the Economic Development and Tourism Office at (512) 936-0100 or smallbusiness@gov.texas.gov, at least two (2) business days before the event so that appropriate arrangements can be made.