Fort Bend County grant program expanded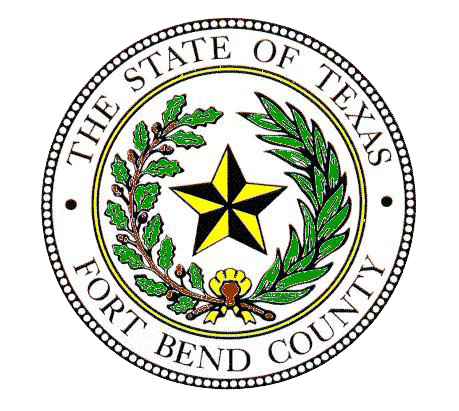 Fort Bend County, TX- The Fort Bend County Commissioners Court expanded the county's Small Business Emergency Grant Program (SBEGP) to address the financial hardships small businesses have experienced due to the COVID-19 pandemic. The $22 million dollars allocated to the program initially has been expanded to total $38 million in available grant money. The funds allocated come from the federal CARES ACT.
In addition to the increased funding, Commissioner's Court expanded eligibility of the program to businesses with revenues from $25,000 to $99,999 and $2,000,001 to $5,000,000 (which were previously excluded from the program) and replaced the single $10,000 grant per business with a grant range from $5,000 to $25,000 based on small business annual revenues.
The SBEGP is now applicable to all Fort Bend businesses that have annual revenues between $25,000 to $5,000,000, have 1 to 50 full time equivalent employees, reside in Fort Bend County, and can demonstrate economic injury due to COVID-19. These companies can now receive a one-time grant for reimbursement of eligible expenses.
The small business grant program was developed in coordination with local chamber and economic development councils, city economic development directors and many city mayors after consultation with their business owner members and constituents. The program initially precluded businesses from receiving grants if they had received assistance from other sources such as the Small Business Administration (SBA) Paycheck Protection Program (PPP), Emergency Injury Disaster Grant (EIDG) or Loan (EIDL). This was done to ensure the county first provided assistance to the most vulnerable small businesses. County Judge KP George said phase two of the grant program is meant to expand eligibility and funding levels and provide assistance whether or not Fort Bend businesses have made use of other assistance offered through the SBA or Cares Act.
"It was vital we get funds into the hands of the businesses most in need, so we provided an initial period (10 days) for those who had not received any funding from other sources to apply. We are now opening that window, and we encourage any small business that meets the criteria and has been negatively impacted by COVID-19 to apply. Our small business community is resilient, and we must do our part as government to support them as Fort Bend gets back to work," George said.
Program guidelines and both a PDF and online application can be found on the county's website at https://www.coronavirusfortbend.gov/covid19-small-business-emergency-assistance-grant-program.html.
The application process is open and will remain open until funds are exhausted. A list of grant programs across the county sponsored by area cities can be found on the FortBendCounty.com website.
Contact:
Xavier Herrera
Xavier.Herrera@FortBendCountyTx.Gov
832-612-4480


More Topics
Hear from Houston District Director of the SBA, Tim Jeffcoat as he discusses the rules that your business must follow in regards to the Paycheck Protection Program so your company doesn't have to pay your loan back.
The University of Houston Small Business Development Center (SBDC), a part of the UH Bauer College of Business, is offering a series of on-demand webinars to grow and manage your business. These webinars—more than 150—are taught by industry professionals and cover such topics as Marketing, Technology, Money and Finance...
How effective is a mask?