Katy ISD reveals designs for outdoor learning center renovations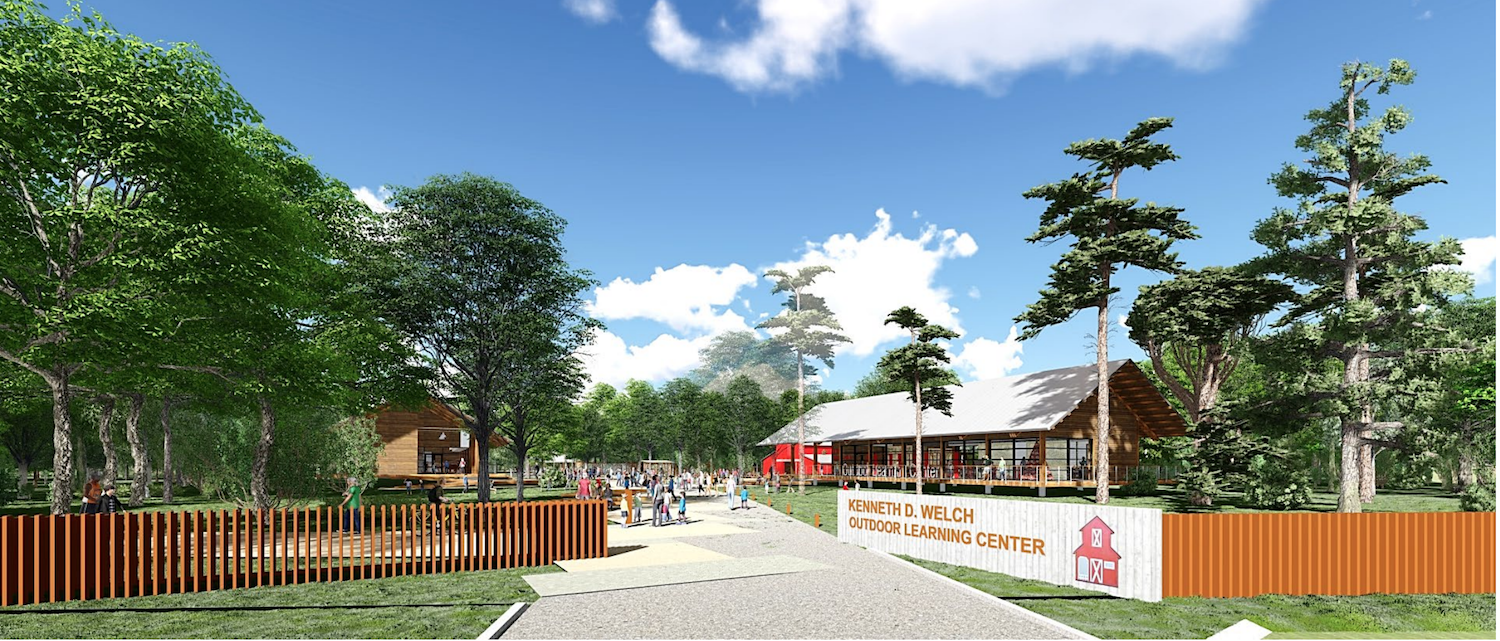 By: Jen Para - Community Impact
Construction will begin soon on renovations for the Katy ISD Welch Outdoor Learning Center.

At an Oct. 28 meeting, the KISD board of trustees approved the design plans for changes to the center, located about 0.25 miles west of the Katy ISD administration building at 6301 S. Stadium Lane, Katy. The total cost of the project is $6.9 million, and it is being funded through the 2017 voter-approved $609.2 million bond.

Lisa Kassman, KISD executive director of Facilities, Planning and Construction, gave a presentation of the design plans at the meeting. Construction is expected to begin as soon as the district obtain permits, with an estimated completion date of fall 2020.

The renovation plans include:
demolishing the existing social studies building and rebuilding it with additional square footage;
renovating the existing barn;
relocating and building a new science building across from the social studies building;
repurposing the existing science building into a pavilion with storage and restrooms;
relocating and building a new caretaker cottage;
dredging and cleaning the existing pond;
building a new pond;
constructing an outdoor pavilion with a fishing pier near the ponds;
planting a pollinator garden; and
installing new outdoor lighting and new signage.
In May, KISD selected Anslow Bryant Construction Ltd. as the construction manager at risk, at an estimated total cost to KISD of $82,626.

At the Oct. 28 meeting, trustees approved an amendment for the firm to provide early-phase construction services for $258,629. These services include clearing the site and conducting earth work so as to facilitate geotechnical testing and site access, according to KISD documents.

The center sits on roughly 34.5 acres of land and includes a barn, a barnyard, classrooms and gardens, according to KISD documents.

Several events and activities are held at the center. Fourth-graders attend science and history field trips, and first-graders participate in a chick hatching, according to KISD documents. Outdoor clubs and classes fish at the pond, and the center hosts the the annual Folk Life Festival. The district also has partnerships with scout groups as well as the Texas Parks & Wildlife Department for use of the facilities.

The learning center has not had any renovations or upgrades other than routine maintenance since it opened in 1982, according to KISD documents.