University of Houston System hosts ribbon-cutting for new Katy-area campus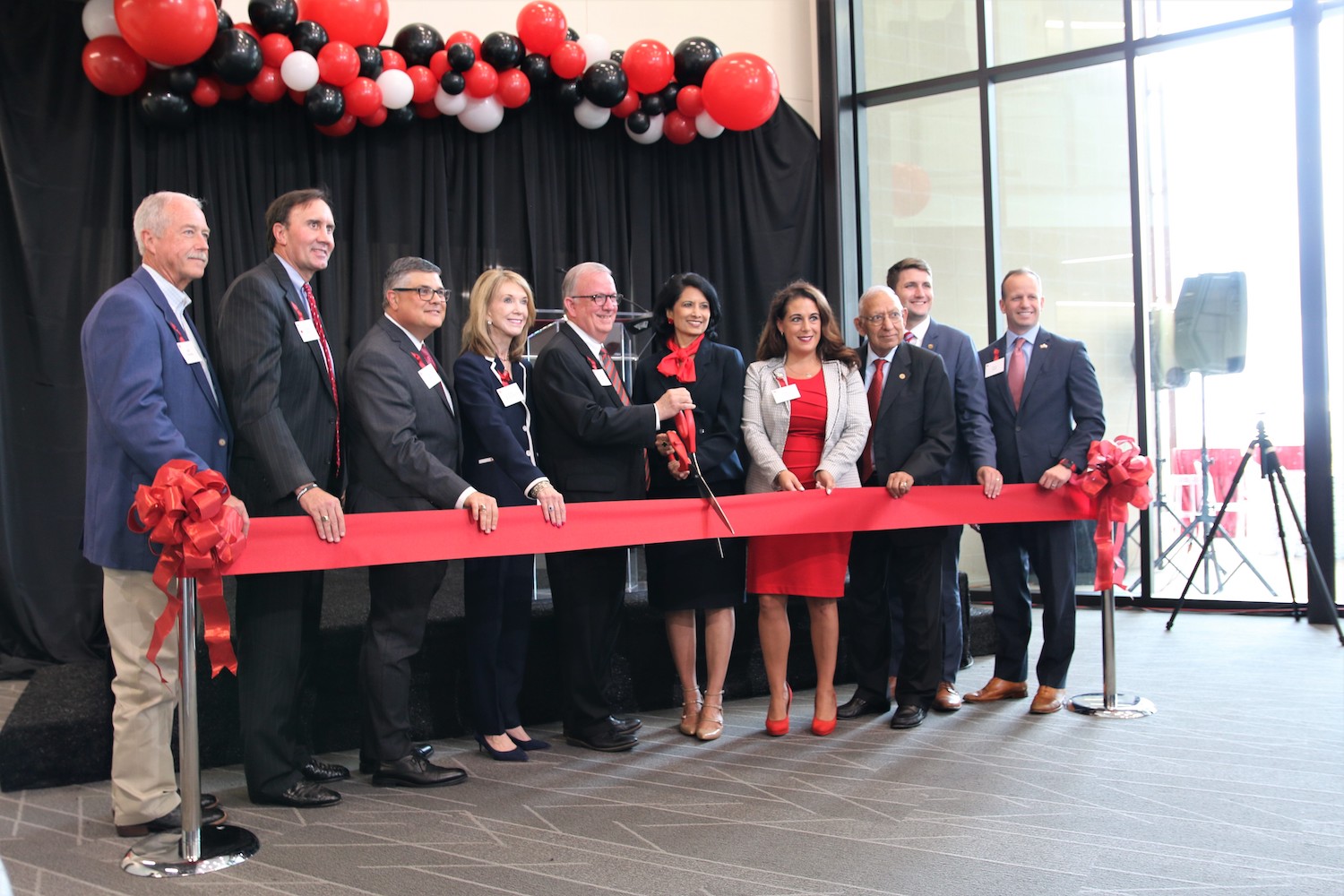 By: Jen Para - Community Impact
The University of Houston System celebrated the opening of its newest campus in the Katy area.
The University of Houston at Katy and the University of Houston-Victoria at Katy held a ribbon-cutting ceremony to mark the debut of the a new shared 80,000-square-foot facility located at 22400 Grand Circle Blvd., Katy. Classes began in mid-August.
Along with university leadership, UH System Chancellor Renu Khator spoke to the 150 people in attendance about the role the two universities will play in the Katy area to help meet local workforce needs and thanked those that began planning for the campus years ago.
"Great universities are built by great communities," Khator said. "You've allowed us to come here. We are very grateful to bring the University of Houston System … here."
Construction began in May 2018 on the three-story building paid for by $46.8 million in construction bonds approved by the Texas Legislature. SmithGroup designed the facility, while Tellepsen was the general contractor for the project. Design features include student lounges; a virtual library with computers, classrooms and studio spaces; a self-serve convenience store; a multipurpose room; and outside patios.
The building has a capacity for 2,000 students, but the 40-acre campus will eventually educate about 8,000 students as the UH System constructs additional buildings.
UH at Katy and UH-V at Katy will offer junior-, senior- and graduate-level classes. UH-Katy will house engineering and nursing departments, while UH-Victoria at Katy will offer degrees from the school of arts and sciences, the school of business administration as well as the school of education, health professions and human development.
The Katy Area Economic Development Council estimates the new campus will have an initial estimated $56 million in economic impact output over the next five years based on the first phase of the campus.
"When we come out here, we are meeting the expectations of your vision and your needs," Khator said. "It's not just a building; it is a building that is cutting edge. You can see if from the design. … It is a sort of building that doesn't say that we are meeting the needs of the past. Basically, it is saying this is the start of a new beginning."