City of Katy provides update on Katy Boardwalk, downtown plaza, Katy Mills and drainage projects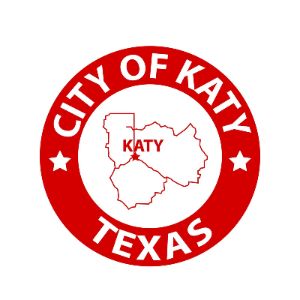 By: Jen Para - Community Impact
The city of Katy is busy with several projects across its city limits.
City of Katy Mayor Bill Hastings and Kayce Reina, city of Katy director of tourism and marketing, provided updates on Katy Boardwalk, Katy Downtown Plaza, Katy Mills and drainage projects at the Aug. 28 Fulshear Katy Area Chamber of Commerce luncheon meeting.
Katy Boardwalk
Work is progressing on the Katy Boardwalk, a 169-acre, mixed-use development on Kingsland Boulevard across from Katy Mills, Reina said.
The Boardwalk Lofts, a 319-unit apartment complex, started construction, and a parking garage can been seen from Kingsland Boulevard, Reina said.
The Hyatt Regency hotel and conference center is nearly ready to start the permitting process, and construction on the 304-room hotel and 43,000-square-foot conference center is expected to begin late 2019 or early 2020, Reina said. A soft opening is planned for summer 2021 with a grand opening in the fall of that year.
Additionally, Phase I of the trails along the property's 90-acre lake are complete, and the city is working on Phase II, Reina said. In total, the development will have about two miles of walking trails.
"We're excited because this is going to be the region's only lakefront conference center and hotel," She said.
Katy Downtown Plaza
The Katy Downtown Plaza, located between Avenues B and C in downtown Katy, is also moving along, Reina said.
Construction on a new civic center and a new visitor center at the plaza is projected to be completed at the end of September or early October, she said. Additional features will include an outdoor museum, an outdoor space with a stage and public restrooms.
Reina said the city is aiming for a late spring or early summer completion date for the entire project.
"We wanted to bring back the gathering place in the community in the heart of our downtown," Reina said.
The Plaza is the third phrase of a revitalization project for Katy's downtown. Phase I involved building a new city hall, and in Phase II, the city updated its downtown streets. The plaza is located on the former location of Katy City Hall.
Katy Mills
Additionally, the renovations to Katy Mills mall, located at 5000 Katy Mills Circle, Katy, are well underway, Reina said.
The owner of the mall, Simon Property Group, has upgraded the mall's entrances and food court, and will soon begin on exterior renovations, such as new signage, she said.
"Katy Mills mall was built in the late 1990s, and it has been a fantastic financial engine for the city of Katy," Reina said. "But with it, after 20 years, it needs some TLC, so we're really excited that Simon has invested millions and millions of dollars to renovations of the mall."
Drainage projects
The city completed a drainage project on 1st Street between Cane Island Branch and Cane Island Parkway, Hastings said. The project involved installing new storm sewers and storm inlets at intersections as well as expanding the road.
Additionally, the city has also almost finished improving a ditch along Magnolia Drive, and is working on a retention pond north of town in collaboration with Harris County, Hastings said.
"Over the last few years, so much of our efforts have been focused on drainage and flood mitigation," Hastings said. "We have a lot of projects we're working [on]. None of these I could take credit for—they were started several years back."