Chevron Acquires 77 Acres in Metro Houston, Plans Include Potential Research-and-Development Campus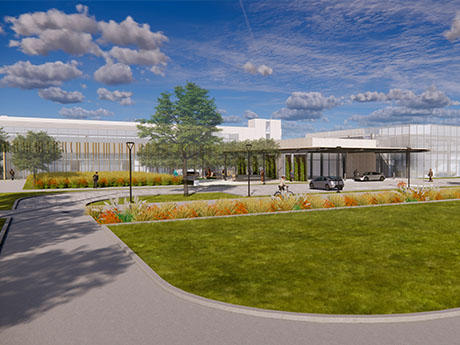 By: John Nelson - REBusiness Online
CYPRESS, TEXAS — Oil-and-gas giant Chevron Corp. (NYSE: CVX) has acquired 77 acres in the northwest Houston suburb of Cypress. The parcel is situated within Bridgeland Central, a multi-phase campus spanning 925 acres within the larger Bridgeland master-planned community.
The land seller was The Howard Hughes Corp. (NYSE: HHH), the master developer of the 11,500-acre Bridgeland development. The sales price for the Chevron land deal was not disclosed.
"Chevron's acquisition marks a pivotal moment for Bridgeland as the community enters its next phase of development as a leading job center for the region," says Jim Carman, president of the Houston region for Howard Hughes Corp. "One of the top-selling communities in the country, Bridgeland is poised to benefit from the influx of businesses and their employees seeking to live and work in a centralized location that offers commercial opportunities, as well as single-family and multifamily housing options to meet growing demand."
Daniel Abate, head of corporate real estate for Chevron, says the company could potentially establish a research-and-development campus on the newly acquired land.
"Chevron is attracted to the opportunities Bridgeland has to offer and views this acquisition as a strong addition to our asset portfolio," says Abate.
Details about the campus and a target construction timeline were not disclosed.
Howard Hughes Corp. recently kicked off the development of Village Green at Bridgeland Central, a 23-acre mixed-use development that represents the first phase of the Bridgeland Central project.
Village Green will include Bridgeland's first H-E-B grocery store, which will span 100,000 square feet, and greater Houston's first mass-timber office building, which will span nearly 50,000 square feet across three stories. The development will also include Starling at Bridgeland, a luxury apartment community.
In addition to Bridgeland, Howard Hughes Corp. is the master developer of The Woodlands in metro Houston; Seaport in New York City; Downtown Columbia in Maryland; Summerlin in Las Vegas; Ward Village in Honolulu; and Teravalis in the Phoenix area.
Howard Hughes' stock price closed on Friday, Sept. 1 at $80.12 per share, up from $63.33 a year ago, a 26.5 percent increase.
Chevron is a global oil-and-gas firm with office headquarters in San Ramon, Calif. The company had nearly 44,000 employees at the end of 2022. Chevron's stock price closed on Friday at $164.30 per share, up slightly from $157.12 one year ago.