Q&A with Katy mayor William 'Dusty' Thiele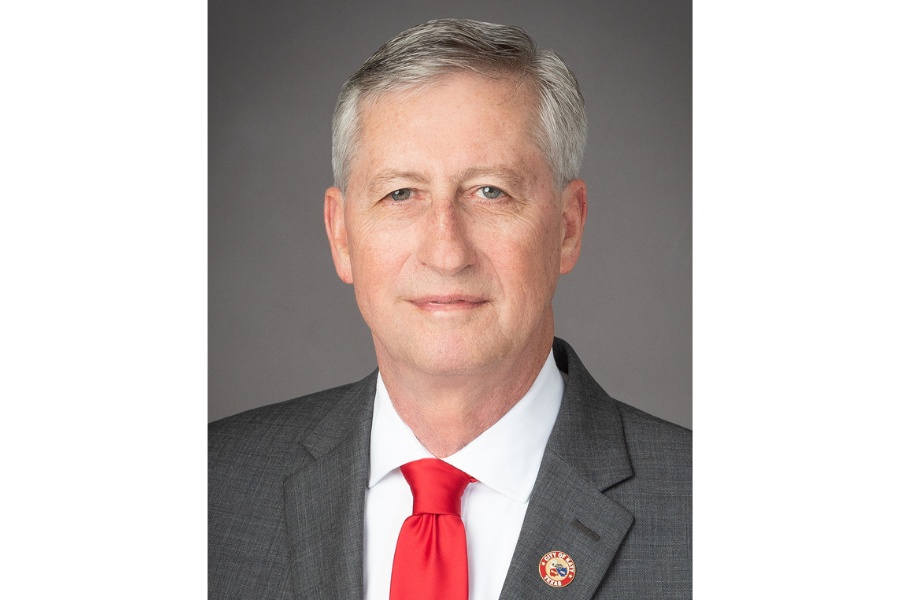 By: Asia Armour - Community Impact
Mayor William "Dusty" Thiele has served as the city of Katy's mayor since May. He succeeded Mayor Bill Hastings, who retired after 43 years of public service earlier that month. With his own nearly 36 years of experience as an insurance agent and a public servant in several capacities, he said he approaches his term as mayor through a customer service perspective.

Community Impact asked him about his tenure as mayor so far, as well as his forward-facing priorities as he continues his term. Responses have been edited for length and clarity.

What has your experience been like as mayor so far?

I have seen the commitment the people up here in City Hall have to serve the citizens [of Katy]. Some people talk about how government doesn't work—it is slow, and people do not do things. That may be the way it is some places, but here, at the city of Katy City Hall, the commitment employees have to serve has been really eye-opening for me.

What challenges have you faced in this time?

Well when I decided to run, [I was] going around talking to groups. I'd always say, 'I want you to pray that we don't have any Tax Day floods.' And I think the people took that to heart and they over-prayed—so we got the drought.

That was a pretty stressful event for us. But through that, ... we started planting the seeds that we were going to work on our water wells, putting the pumps down deeper within the earth. We don't know how deep those wells are. [With the] West Harris County [Regional] Water Authority, we requested 3 million gallons a day from them, which [we should receive by] the end of 2025.

How did your previous experience prepare you to become mayor of Katy?

I was on the design planning and zoning board, and I [had] been on that for 10 years or so. [I served on] the convention and tourism board for about seven years. So yes, I knew those things and how they operate.The mayor: It's a bigger, more encompassing position. Because now you're dealing with public works, you're dealing with finance, you're dealing with parks, all those things. So it's a bigger, extended role, [with] many more responsibilities.

I grew up in a small town in South Texas. So that commitment to the community [was engrained]. My father was a minister, and my mother was an orphan nurse. So I think the model they set early in life for me [was] serving others. I've always had that want to serve.

I moved to Katy in '91, when there was like 5,000 people, somewhere in that area. So you got to know the people in [local] government. I got to know some of the former mayors and previous council members and saw what they do. So I really wanted to get involved there.

What are your forward- facing priorities?

Economic development is the No. 1 thing because without economic development, we cannot keep improving systems that we have.I think to the citizens, public safety is the No. 1 priority. They want to make sure that if they're in a time of need, that we're going to be there quickly; our officers, firemen and EMS staff are going to be well trained; and that they're going to have proper equipment to provide service. For all of that, you have got to have economic development.

We have to make sure that we have a mobility plan in place, which we do. And then you're going to see a lot more road construction. Not necessarily for new roads, but for improvements of existing roads to help us move people through our city.