Katy ISD celebrates its 90,000th student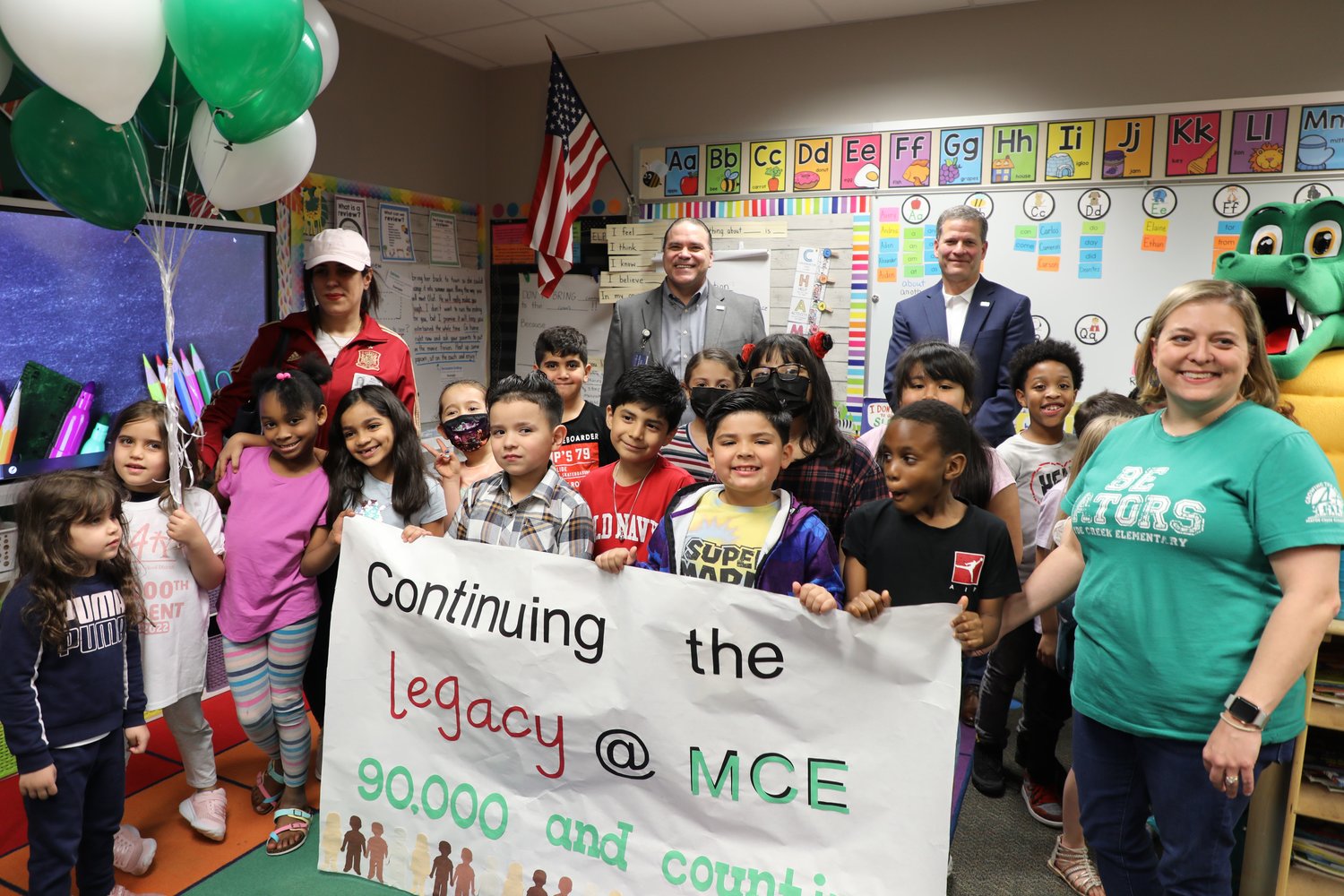 By: George Slaughter - Katy Times
In 1954, the City of Houston achieved a milestone. Its population reached one million people.
To celebrate, civic boosters chose Barney McCasland, a 36-year-old geologist, as the one millionth Houstonian. He and his family were honored, civic leaders joked they had to find the next one million residents, and it was cause for celebration.
Now, in 2022, the Katy Independent School District achieved a milestone of its own. Its enrollment reached 90,000 students. Like their Houston predecessors, district officials chose a 90,000th student, and it was also a cause for celebration.
Jenna Mohamed Elshantaf, a first grade student at Mayde Creek Elementary, has the distinction of being the 90,000th student. She was surprised to see her family, Superintendent Ken Gregorski and other district officias present her with balloons, Katy ISD swag, and a "90,000th student" t-shirt.
Elshantaf might have received the honor, but her fellow 89,999 students are an important part of the story. The school district is continuing to grow, Gregorski said.
"We can't celebrate the enrollment of our 90,000th student without also recognizing the immense growth we're experiencing," Gregorski said. "As families continue to move to the area, it's important that Katy ISD be prepared to serve them. Thanks to our voter-approved 2021 Bond, the district is able to provide the facilities and resources needed to prepare all students for the future."
The district's northwest quadrant continues to experience robust growth, including large neighborhoods and commercial developments.
The district recently opened its newest junior high school, Haskett Junior High, in the area and is expected to add three additional elementary schools, one junior high, one high school and a transportation and maintenance facility in the next few years.
Jenna's mother, Asma Alhabahbeh, said she and her family were told about the district as they prepared to move to Texas from New Jersey.
"When we decided to move to Texas (from New, friends of ours told us that Katy ISD was a great school district and it had the best schools, so that's one of the reasons why we are here," said Asma Alhabahbeh said.