Historic Fussell House project moves forward in Katy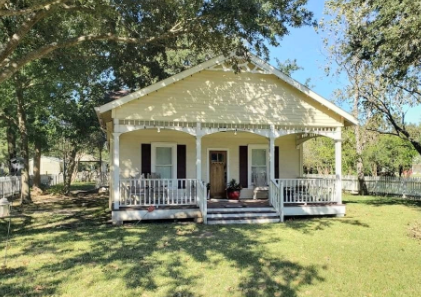 By: Laura Aebi - Community Impact Katy
Katy officials moved forward with plans for the Fussell House, a historic Katy property the city plans on turning into a learning center, at a Feb. 14 City Council meeting. At the meeting, City Council unanimously approved an agreement for architectural design and construction management services for the project, which is located at 5402 Franz Road, Katy.
Katy officials announced their plans for the historic 5-acre property at a Dec. 13 City Council meeting. Officials said the rest of the house would function as offices for the city's parks director as well as the parks and recreation coordinator.
The historic Fussell Home was acquired by the city Nov. 30, years after the city purchased the land behind the home, according to City Administrator Byron Hebert. He said the property will be used to educate Katy-area children on local fauna and flora with the back patio acting as a space for bird, bee and butterfly watching.