Katy City Council approves water projects, facility repairs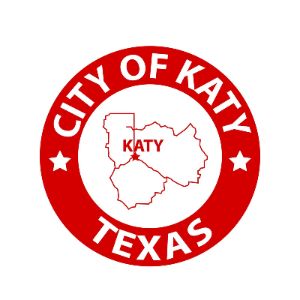 By: R. Hans Miller - Katy Times
Katy City Council authorized Mayor Bill Hastings to sign an agreement with ARKK Engineers for engineering design, repair and construction services for the rehabilitation of the water tanks at Katy's Water Plant No. 6 at 27515 Highway Blvd. for about $1.6 million during their only regular November meeting.
Funding for the project will come from the city's Enterprise Fund, which may only be used for waterworks projects, City Administrator Byron Hebert said. Once constructed, the water tower will get a mural of geese following the same design as the ones by the Katy Police Department and Katy Mills.
An ARKK representative said the project would likely be completed in August or September of 2022. He said that it is too early to predict an exact date of completion due to unpredictable factors such as weather. However, he estimated that the project would begin construction by Jan. 31.
Council members also approved the expenditure of about $115,000 to Comfort Systems USA, Inc. for building maintenance and repairs at the Katy Police Department. According to city documents, those repairs include boiler, chiller and supply fan replacements for the jail, among other repairs. Another contract with HCL Mechanical Services, LLC. was approved to replace plumbing items in the city's jail cells at a cost of about $54,000.
A fee schedule and facilities use policy was established that will allow the public to use parks, meeting spaces and similar city assets. Those facilities include the Woodsland Community Center, Veterans of Foreign Wars, Playstation, Arboretum and Woodsland Park pavilions, various athletic fields and tennis courts for formal events. When not being utilized via reservations, the facilities will remain open to the public. Fees vary based on the facility and the renter's residency status.
Ordinances revising the city's parking code were updated for portions of Woodcreek Bend Lane and the I-10 frontage road as well. Katy City Attorney Art Pertile III said the update was to expand parking restrictions along those roadways to include the rights of way at the request of the Texas Department of Public Safety.
Council also approved:
Katy's annual tree lighting ceremony scheduled to take place at Katy City Hall on Dec. 2 at 6:30 p.m.
An agreement with the Texas Department of Transportation to close portions of Highway 90 and F.M. 1463 as well as part of Katyland Drive for the Annual Katy ISD Future Farmers of America Parade on Feb. 9, 2022 from 9 a.m. to noon.
The reappointment of Linda Harnist to the board of directors for the Fort Bend Subsidence District.
Public improvements to property owned by Jenny Schneider and Gerald Schneider at 0 K Street.
The extension of a banking services contract for the city with Amegy Bank.
A compliance contract with Arbitrage Compliance Specialists, Inc. to complete compliance computations for tax-exempt debts.
A contract with American Fire Protection for about $21,000 for fire and security maintenance at city facilities.
A contract with Lion Total Care for cleaning, inspection and repair of Katy Fire Department equipment.