Commissioner Tom Ramsey, growing R&D company headline Katy Area EDC August GA meeting
Katy Area Economic Development Council hosted its August General Assembly meeting on Tuesday, August 17 at the Omni Houston Hotel at Westside. The meeting featured keynote presentations from Harris County Precinct 3 Commissioner Tom Ramsey and Kent Kvaal President/General Manager of TSRC Specialty Materials.
Commissioner Tom Ramsey was elected to his position in 2020 and brings a history of public sector experience to his role. Prior to his current position, Ramsey served as Mayor of Spring Valley Village from 2012-2020. Ramsey, a longtime civil engineer, has put his engineering experience to use in helping advocate for infrastructure projects within Harris County Precinct 3 which covers portions of the eastern Katy area. Ramsey noted his focus as commissioner is to create a high-quality life for area residents, and a welcoming business environment. This focus includes maintaining safe neighborhoods and improving infrastructure to meet the needs of the growing region, specifically flood mitigation projects.
"We appreciate the commitment of Commissioner Ramsey to improving infrastructure to address flood protection and growth in Precinct 3," said Katy Area EDC Chair Rick Lawler.
Katy Area EDC continues its focus on attracting innovative R&D companies to the Katy area. TSRC Specialty Materials, led by Kent Kvaal, fits that description. Kvaal shared information on the growing company, which is based in Taiwan and employs over 1,700 people worldwide. The company develops polymer-based materials for use in a variety of markets ranging from footwear to medical. The company is growing and is in the process of moving into its recently constructed Regional Headquarters and Global R&D Facility in the Katy area which will employ 40 people. To meet the needs of its new facility, the company is hiring for a variety of technical and R&D positions, Kvaal noted. To learn more about the TSRC jobs and its services, visit tsrc.com.tw/.
During the meeting, several longtime Katy Area EDC members were recognized for membership renewal. The list includes Howard Hughes Company, Fort Bend County, Harris County and TriStar Holdings at the Board of Governors level along with Fidelity Investments and Vogler & Spencer Engineering at the Associate level.
Omni Houston Hotel at Westside served as the breakfast sponsor for the event. General Manager Tom Jamison briefly spoke at the meeting and shared the hotel will be changing its name to Hyatt Regency Houston West. The change is effective August 25. To learn more about the facility, click here.
The next Katy Area EDC General Assembly meeting will take place Tuesday, September 21. Members and non-members may attend and advanced registration is required. For more information go to katyedc.org.
More Topics
The U.S. Small Business Administration today announced a moratorium on the requirement that participants in SBA's 8(a) Business Development Program must establish a bona fide place of business in a specific geographic area in order to be awarded any construction contract through the 8(a) Program due to the ongoing challenges...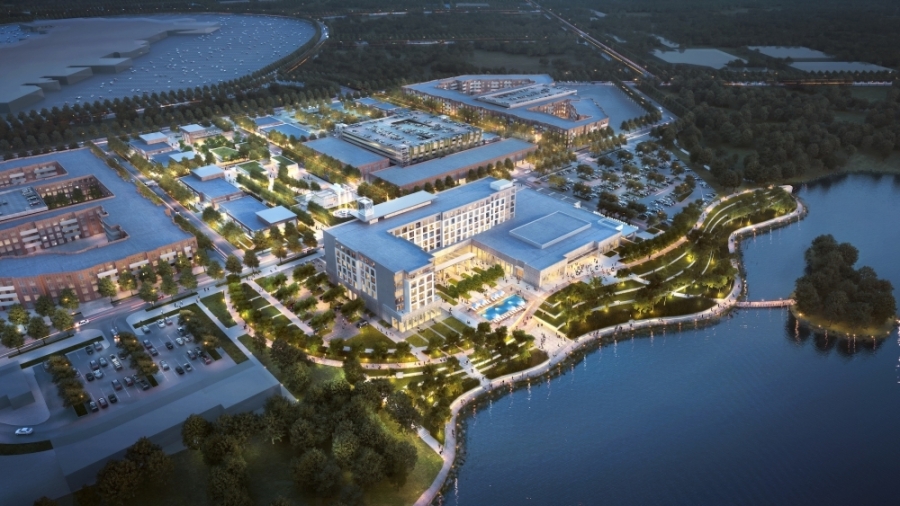 By: Rynd Morgan - Community Impact The city of Katy approved the addition of four new stop signs in the Katy Boardwalk area during a Katy City Council meeting Aug. 23. The stop signs will be added at the intersections of Lakeview Way and Kingsland Boulevard, and Lakeview...