Texas Heritage Parkway set to open Friday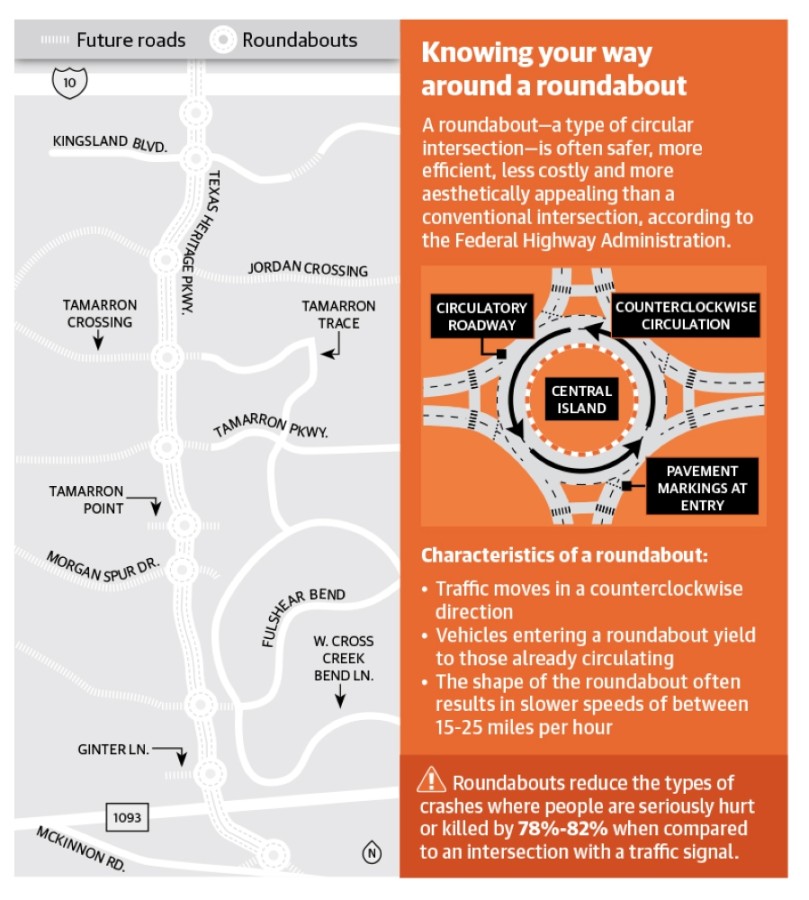 By: R. Hans Miller, News Editor - Katy Times
Fort Bend County Commissioner for Precinct 3 Andy Meyers announced Monday that the long-awaited Texas Heritage Parkway will open Friday, Aug. 20 at 10 a.m. The roadway is a joint effort with the Texas Department of Transportation, Fort Bend County, Waller County and the cities of Fulshear and Katy paying for portions of the construction with additional resources provided by subdivision developers in the area.
"The Kingsland to I-10 segment is the last bit of the (Texas Heritage Parkway) that is still being constructed, but all vehicles will have access to 10, the only issue being that the road goes from four to two lanes at Kingsland. This segment of the THP is in Waller County, and I have no control over that part of the road," Meyers said via Facebook.
According to BGE, the engineering and construction management consultant for the project, the parkway will run 6.25 miles from I-10 at Pederson Road in the north, just west of the city of Katy, to FM 1093 in the south, just east of Fulshear.
The roughly $55 million roadway will feature several roundabouts and two traffic lights along the four-lane roadways with two lanes on each side of the parkway. It will also feature walking paths along each side with paths going beneath the roadway to provide for pedestrian safety, according to the BGE drawings.