City of Katy officials provide State of the City update at January GA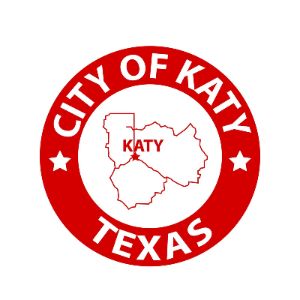 Katy Area Economic Development Council held its monthly General Assembly meeting virtually on Tuesday, January 19. Members and guests gathered to hear a State of City of Katy address from Mayor Bill Hastings and City Administrator Byron Hebert.
Hastings, who took office in May of 2019, and Hebert addressed the events of the past year within the City of Katy. Despite the immense and unprecedented challenges in 2020, specifically the COVID-19 pandemic, the City of Katy continued its growth both in population and among the business community. Hastings noted the City exceeded expectations in tax collections from initial projections at the start of the pandemic. Continued growth has allowed the city of further reduce the property tax rate by almost 7%, an action which has occurred in recent years as well.
Several large development projects were completed within the City of Katy and its ETJ including American Furniture Warehouse and Amazon. Further development is expected in the coming year with many exciting projects in the pipeline according to City officials.
Additionally, the City of Katy references the continued infrastructure improvements which are taking place. Of note, additional retention ponds are added near Katy Park and work on the Texas Heritage Parkway, which will connect I-10 to FM 1093 are ongoing.
"I would like to thank the City of Katy for taking time to speak with our members and guests," said Katy Area EDC President/CEO Lance LaCour. "Our organization is fortunate to work regularly with the City and we look forward to continuing to assist however possible."
LaCenterra at Cinco Ranch was recognized as a new member at the associate level. A host of members were recognized for membership renewal including Allegiance Bank, CenterPoint Energy, City of Katy, PBK, Prosperity Bank, Houston Methodist West and University of Houston and Katy and University of Houston-Victoria at Board of Governors level. Associates Alston Construction, Amazing Place, Better Homes and Garden – Gary Greene, BGE, Dignity Memorial, Eastgroup Properties, Fort Bend County, Mission Corp., Pin Oak Atrium, Remedy Roofing, Residence Inn Marriot, Skybox Data Centers and The Ballard House recently renewed as well.
For more information on Katy Area EDC and membership opportunities, visit katyedc.org.
About
Founded in 2003, the Katy Area Economic Development Council's (Katy Area EDC) mission is to lead the economic development efforts of the Katy area to recruit, retain and expand new high quality, high impact companies, jobs and talent to improve the quality of life and place of Katy area residents. Since its inception, Katy Area EDC assisted in the creation of thousands of jobs and billions in capital investment. Katy Area EDC is a full-service private, non-profit, 501 (c) 6 economic development corporation.
More Topics
Release provided by LaCenterra at Cinco Ranch Katy, Texas - February 9, 2021 - LaCenterra at Cinco Ranch has announced that it has achieved Global Biorisk Advisory Council® (GBAC) STAR™ accreditation, the gold standard for prepared facilities. Under the guidance of GBAC, a Division of ISSA, the worldwide cleaning...