Community Blood Drive - MD Anderson West Houston
COMMUNITY BLOOD DRIVE
MD ANDERSON WEST HOUSTON
13900 Katy Freeway, Houston, TX 77079
TUESDAY, JUNE 2
9 a.m. – 3 p.m.
Mobile Collection Bus On-site
Due to the ongoing Covid-19 crisis, the MD Anderson Blood Bank is in need of blood for our patients. We need your help to keep our shelves full. And remember, friends and family are always welcome
Please click on this link to schedule your donation:
https://tinyurl.com/West-Houston-6-2-2020
All blood donations at MD Anderson Blood Donor Center locations are being held by appointment only to help control donor flow and manage the number of individuals in one room.
If you can't donate, you can help by spreading the word to your family and friends about the need.
All donors will receive a limited-edition t-shirt.
More Topics
Houston Community College (HCC) has launched a new initiative, JobsNowHouston.org, showcasing in-demand occupations and the accelerated certificate programs offered by HCC needed to obtain these jobs.   The COVID-19 pandemic has forced more than 1.5 million Texans to file for unemployment. However, across the state, nearly 481,000...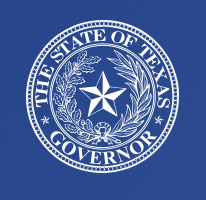 May 18, 2020 | Austin, Texas | Press Release Governor Greg Abbott today announced the second phase of the State of Texas' ongoing plan to safely and strategically open Texas while minimizing the spread of COVID-19. Under Phase II, restaurants may increase their occupancy to 50% and additional services...