See how population growth stacks up in the six Katy-area ZIP codes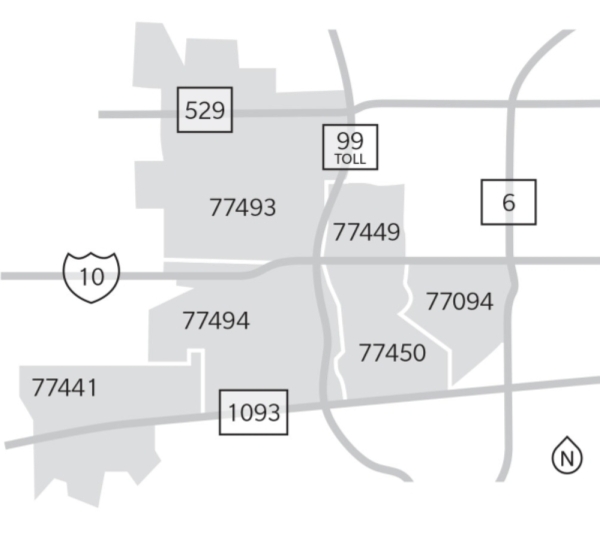 By: Jen Para - Community Impact
The Katy area continues to grow while residents are paying more for housing, according to new five-year population estimates.
The U.S. Census Bureau released the latest American Community Survey five-year estimates for 2014-18 on Dec. 19. According to the U.S. Census Bureau, the annual data release "helps local officials, community leaders, and businesses understand the changes taking place in their communities."
The following information is sourced from the 2014-18 American Community Survey. Any comparisons over time were made using the 2009-13 five-year ACS.

Population increases

The Katy area's six ZIP codes—77094, 77441, 77449, 77450, 77493 and 77494—all showed increases in total population. ZIP code 77441 saw the highest percent change—nearly 110%—when the 2009-13 five-year ACS was compared to the 2014-18 five-year ACS. ZIP code 77450 had the smallest growth—only about 5%—between the two five-year data sets.
Foreign born residents
The data also shows the Katy area now has a higher percentage of residents who were not born in the U.S. All six Katy-area ZIP codes showed gains in this metric. Additionally, higher percentages of households speak languages other than English than did at the time of the previous estimate.

Housing costs

Living expenses in the Katy area have also increased. The data shows monthly housing costs have increased in all six ZIP codes.

Poverty status

Although the Katy-area is an affluent region, many residents still live below the poverty level. Only two Katy-area ZIP codes—77094 and 77494—saw increases in the percent of residents who have lived below the poverty level in the past twelve months.