Katy Mills completes interior renovations; Phase 2 expected to be done in 2019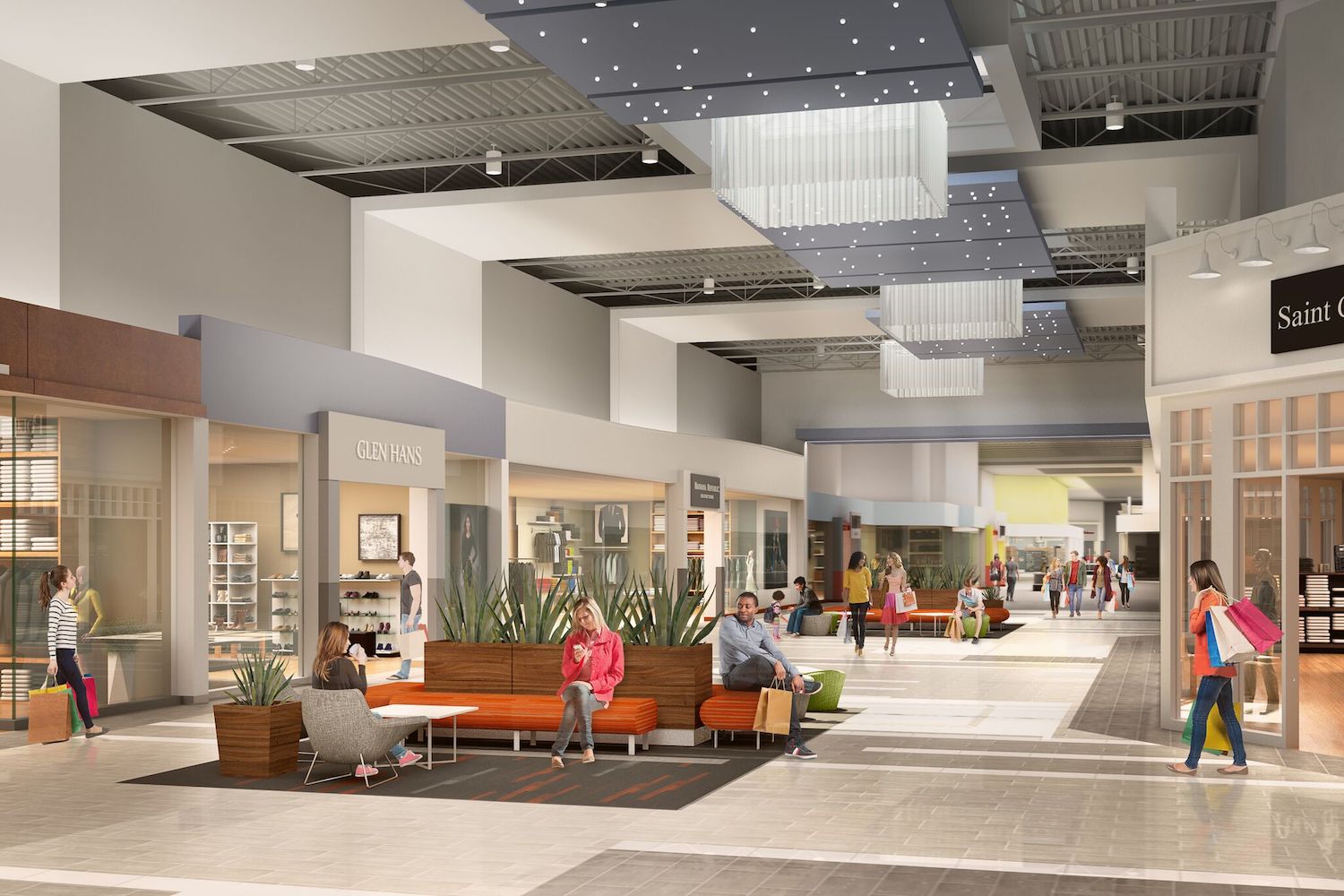 By: Nola S. Valente - Community Impact
Phase 1 of three phases in the Katy Mills renovation project is done, Katy Mills General Manager James Ross said.
The multimillion-dollar development was announced by Simon Properties, the real estate leader who owns Katy Mills, in spring 2018. Its goal is to transform the 20-year-old shopping center into a more modern space with a brighter atmosphere and a new color scheme, Simon representatives told Community Impact Newspaper last year.
"We listened to our shoppers and recently completed a massive interior renovation to improve the shopping experience and solidify Katy Mills as a source of pride to the community," Ross said. "Our new, modern, bright and upscale look has been positively received with extra applause for our interactive Disney Jr. play area, beautiful movie theater courtyard and upgraded holiday decor."
Before a movie, Ross said guests can reserve upgraded reclined leather seats, and adults over 21 can go to the new McGuffin's Bar for a drink to enjoy during the show.
"We are finalizing details for our exterior improvements with expected start and completion dates within 2019," Ross said. "Stay tuned for a special exterior announcement. "We have more in store in celebration of our 20th anniversary."
More Topics

As one of nearly 80 R&D facilities and testing labs in the Katy Area,  Assured Flow Solutions LLC (AFS), has leveraged local talent to grow their global footprint. The company is known for engineering and laboratory testing services, so opening a lab in Katy has allowed the company...
KATY, TEXAS - Thursday, May 2, 2019 —Christ Clinic today earned a 2019 Platinum Seal of Transparency, the highest level of recognition offered by GuideStar, the world's largest source of nonprofit information. By sharing metrics that highlight progress Christ Clinic is making toward its mission, the organization is helping donors...
Click Here for UH Katy In Brief - April 2019