Member Feature: Right Choice Development & Construction - Enhancing Community Development through Commercial Construction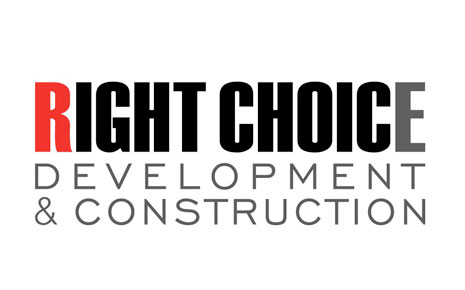 11 Jul 2023
Member Feature
Danielle Wright, President, Right Choice Development & Construction, is Vice Chair of the Katy Area Economic Development Council Board of Governors. Right Choice is a general contractor specializing in commercial construction projects in the Katy area. Wright says,"How fortunate we are to live and work in a preferred destination that continuously attracts new families and new businesses. Every project that we undertake enhances the development, growth, and improvement of our area." She goes on to add, "I joined the Katy Area Economic Development Council because our goals and values align. We are gratified that our clients in the retail, corporate, and industrial sectors depend on us for services such as ground-up construction, build-outs, tenant improvements, renovations, and remodeling. Our work dots the landscape of Katy and the Energy Corridor and extends into West Houston and beyond."
Contributing to Local Business Growth and Development
With a commitment to delivering high-quality services, Right Choice has completed numerous commercial construction projects that have significantly impacted the local business landscape. Two notable examples include two corporate remodels for Schlumberger, a global leader in technology for the oil and gas industry. These projects involved the renovation of Schlumberger's technology center in Katy and their offices in the Energy Corridor. Right Choice takes pride in providing services to this significant employer, supporting their ongoing operations, and contributing to their success.
Recognizing the community's changing needs, Right Choice has also played a role in catering to emerging demands. As the Katy area continues to attract new families and businesses, the demand for storage facilities has risen. Right Choice recently completed a demo and rebuild project for CubeSmart, a renowned storage facility provider. The project included adding a new parking lot, storefront, exterior signage, management office, and storage units, fulfilling the growing need for reliable storage solutions.
Supporting Local DIY Workshop: The Katy Board & Brush Remodel
They have recently completed a commercial suite remodel for Katy Board & Brush, catering to the needs of this thriving industry. This project exemplifies Right Choice's commitment to addressing the evolving requirements of the community while enhancing local businesses.
Recognizing the importance of sports and recreation, Right Choice is constructing a state-of-the-art facility on the Katy Freeway for Iron Supply Powersports. This facility, spread across five acres, will house a brand-new inventory of Indian Motorcycles and other motorcycle brands, ATVs, golf carts, and more. By providing top-notch facilities, Right Choice contributes to developing sports and recreation offerings in the area, attracting enthusiasts, and promoting a vibrant community.
Deploying Effective Strategies for Managing Large-Scale Projects
Managing and coordinating large-scale commercial construction projects in Katy requires a well-planned strategy to ensure quality, timeline adherence, and minimal disruption to ongoing business operations. Right Choice implements several effective strategies to achieve these goals.
First and foremost, Right Choice prioritizes safety by maintaining a comprehensive safety program. Their team is trained in industry-standard safety procedures, protocols, and best practices, surpassing compliance requirements, insurance guidelines, licensing mandates, and the high standards set by their customers.
Additionally, Right Choice employs risk mitigation strategies to navigate construction hazards efficiently. They oversee heavy equipment operations, closely adhere to local, state, and federal regulations, conduct daily inspections, and perform worksite evaluations. By carefully managing these aspects, Right Choice minimizes downtime and ensures remarkable results from project initiation to completion.
As a full-service engineering, procurement, and general contractor, Right Choice Development & Construction takes great pride in its contributions to the Katy area's economic development. With a diverse portfolio of successful commercial construction projects, they continue to align their work with the community's goals while delivering exceptional quality, adhering to timelines, and minimizing disruptions. Right Choice's commitment to excellence and dedication to enhancing the local business landscape makes them an invaluable Katy Area Economic Development Council member.