Empowering Hope and Transforming Lives: Katy Christian Ministries' Impact on the Community
16 Aug 2023
News, Member Feature
Nestled within the heart of Katy, Texas, stands a beacon of compassion and support for those facing crisis and uncertainty. For nearly four decades, Katy Christian Ministries (KCM) has been a pillar of hope, providing a holistic approach to uplift its neighbors in times of need. With many programs and a network of partners, KCM's commitment to creating a positive impact has not only addressed the community's immediate challenges but also offered a pathway to resilience and self-sufficiency.
Core Programs: Touching Lives Across the Community
Through various significant core programs and 21 subprograms, KCM has effectively addressed various challenges its community members face. For instance, the organization's Social Services Program goes beyond financial assistance, aiming to stabilize households by providing aid for utilities, rent, and mortgages. In doing so, KCM helps prevent homelessness and offers an integrated client journey that respects the dignity of those seeking help.
Deysi Crespo, Executive Director at KCM, shares, "Positive impact in people's lives has been demonstrated from families participating in one or more of the following major core programs: Social Services, Food Pantry, Crisis Center and our Resale Stores, with 21 subprograms, which are aimed to provide a holistic approach towards resiliency and ultimately self-sufficiency."
The Crisis Center Program supports victims of domestic violence and sexual abuse. Providing immediate crisis intervention, long-term case management, counseling, and advocacy, this program creates a safe space for healing and recovery. The 24/7 Crisis Hotline ensures immediate assistance, while Community and Outreach initiatives raise awareness and drive societal change.
Furthermore, KCM's Resale Stores Program provides essential items to needy families. Whether furniture, kitchenware, clothing, or other necessities, this program ensures that those facing crises are supplied with the essentials required for daily living.
Restoring Dignity and Hope: A Senior Couple's Journey to Resilience
One such heartwarming story showcases the transformative power of KCM's outreach. A senior couple, struck by unexpected financial hardship, was at a crossroads. The husband's sudden layoff after 15 years of employment left them in a state of uncertainty. However, with the support of KCM, they regained their stability. From covering mortgage payments and electricity bills to enrollment in the KCM Food Pantry program, the organization's compassionate assistance helped alleviate their worries. It provided them with a sense of freedom and hope. "This success story is a testament to the power of outreach, empathy, and community support. Through the dedication of the Case Manager and the resources of KCM, a senior couple facing adversity discovered a path to hope, dignity, and a brighter tomorrow," Deysi says.
KCM and the Katy Economic Development Council (Katy EDC)
As a member of the Katy Economic Development Council (Katy EDC), KCM has solidified its ties with the business community, enhancing its ability to serve. Deysi Crespo notes, "The ability to connect with business leaders and incessantly learn of the growth and opportunities is essential for me as I focus on the mission of Katy Christian Ministries. It keeps me grounded that the connections I make possible through a network of business leaders are primarily for the individuals and families we serve and the community impact."
Upcoming Projects and Initiatives: The Road Ahead
KCM is excited about upcoming projects and initiatives that will continue strengthening its mission. The Annual Gala on September 14, 2023, promises an evening of community camaraderie and support, helping to sustain KCM's programs and services. The 2nd Annual Kids Fishing Tournament on October 7, 2023, is a testament to KCM's commitment to engaging the younger generation in the spirit of giving back.
In addition, the "A Turkey for Every Table" initiative, from October to December 2023, seeks to provide holiday blessings to families in need, underlining KCM's dedication to ensuring that no one in the community goes without good food during the festive season.
Katy Christian Ministries' unwavering commitment to its community is a testament to the profound impact of compassion, outreach, and collaboration on transforming lives. With its programs and initiatives, KCM continues to be a guiding light, offering hope and resilience to all who seek its support. To donate to a cause, click here.
More Topics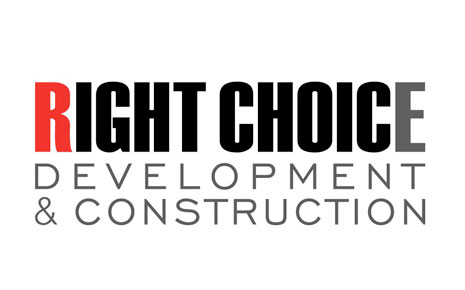 Danielle Wright, President, Right Choice Development & Construction, is Vice Chair of the Katy Area Economic Development Council Board of Governors. Right Choice is a general contractor specializing in commercial construction projects in the Katy area. Wright says,"How fortunate we are to live and work in a preferred destination that...